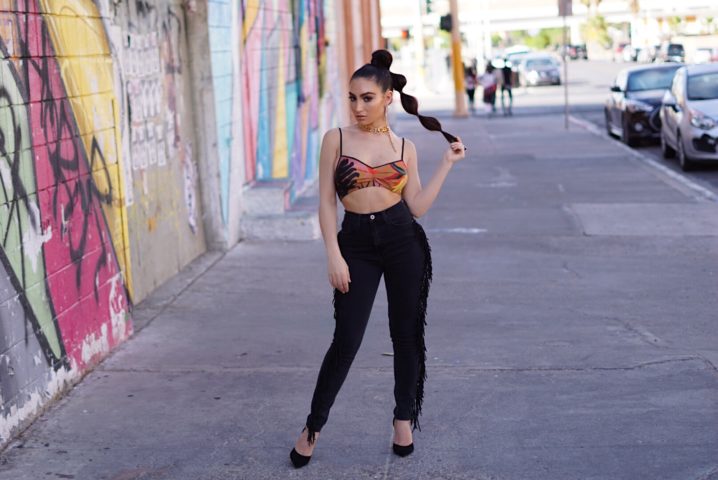 Red Carpet Event With Kylie Jenner & The Sugar Factory Las Vegas
On Saturday April 22 , 2017 The Sugar Factory Opened another location in Las Vegas at the Fashion Show Mall. The red carpet event was hosted by the one and only Kylie Jenner. I was very honored to get the invite from One 7 Communications to cover the event as a blogger. With this invite I got to walk the red carpet with Kylie, and also take pictures and film her up close and personal.
She was escorted by her bodyguards as well as her good friends and makeup and hair stylists. Among the bunch were Jordyn Woods,Victoria Villarroel Gamero, Ariel Tejada, and Tokyo Stylez. The night started off a little rocky when Kylie was attacked by animal activist the second she walked onto the red carpet. She was quickly escorted to a safer location where we all moved to meet her.
Once inside she waved to fans, did some interviews , took pictures with some yummy drinks, and posed for the media. At this time I was able to take pictures, and film her. I snap chatted a lot of the event, and kylie even posed for my snap before it ended. (So annoying I wish snap took longer videos lol).
She looked amazing in person and was very sweet. You can tell she is not super comfortable being in the public eye, but she does a good job of handling the fame. I think a lot of people forget that she is still young and didn't exactly choose stardom. It fell on her lap from the success of their family show Keeping Up With The Kardashian's. Kylie grew up in front of our eyes, and found her own passion with makeup. She has much success with her lip kits and everything that has been added to line along with fashion merchandise. This has made her very popular. She is definitely the most popular Kardashian next to Kim. Her passion for makeup still doesn't mean she exactly loves the public eye.
What I Wore
It was kind of a last minute decision for me to attend the event. So I didn't have anything picked out. Just a few hours prior I decided I was going to go. I had in mind the vibe I wanted; so I just went with that. I wanted something young, fun and almost Miami inspired. I went with a look from Zara that I put together myself. The pants were black high wasted jeans with fringe down both legs. The top was a tropical print bralet. My shoes were a classic pair of Saint Laurent pumps. For accessories I wore a thick gold chain necklace, and big hoop earrings.
Pants/Zara
Top/Zara
Pumps/YSL
Necklace/Lace By Tanaya
Hair & Makeup 
My hair and makeup were both done by me. I chose a sleek high pony with rubber bands going down the tail to add interest. I call it a bubble pony.  My makeup was fresh, and not too heavy. I wore Tom Ford Traceless foundation, and my eyes were done in tan, browns and bronzy colors. As a contour I used Tom Fords Shade & Illuminate in intensity 2; topped with Benefits Hoola Bronzer. I kept my skin dewey with Sephora brand Radiant Luminizing drops in Morning Light with Makeup Forever's Highlighter in shade 02. I finished my look with the Tatcha Luminous Dewey Skin Mist.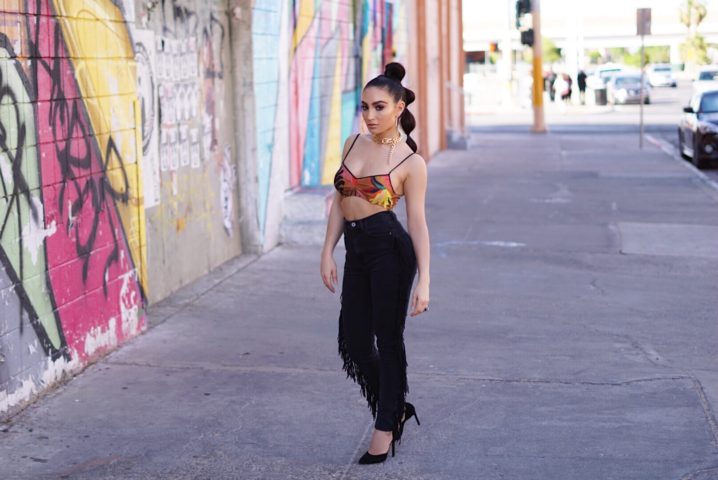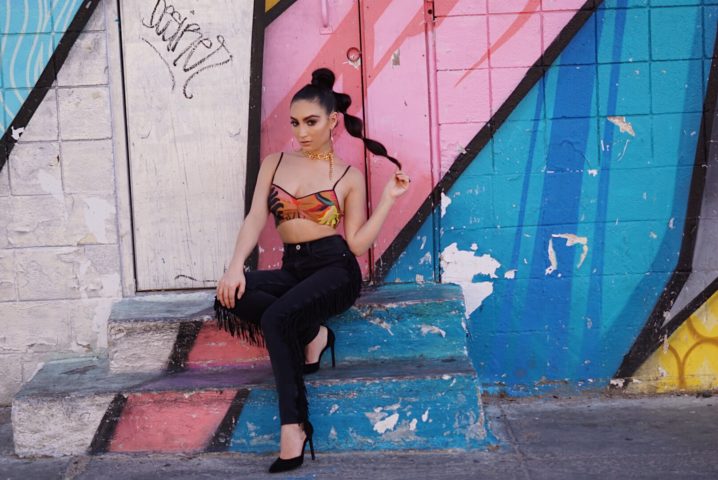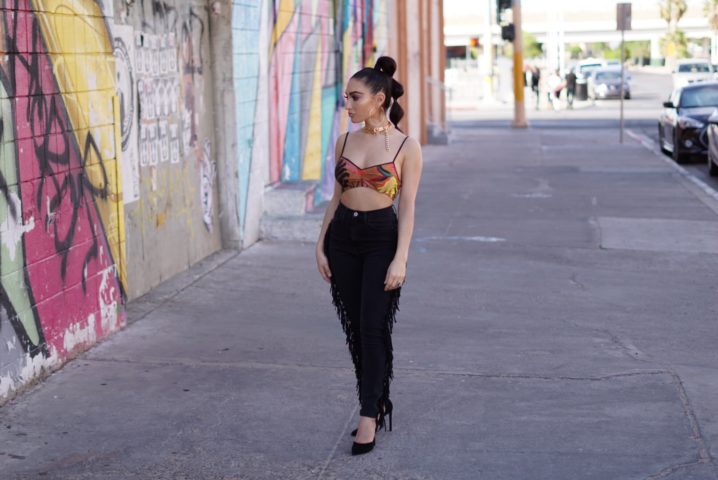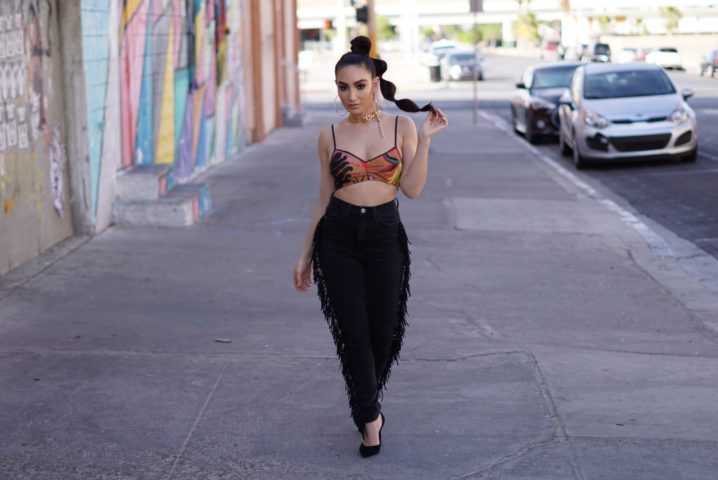 Pictures From The Event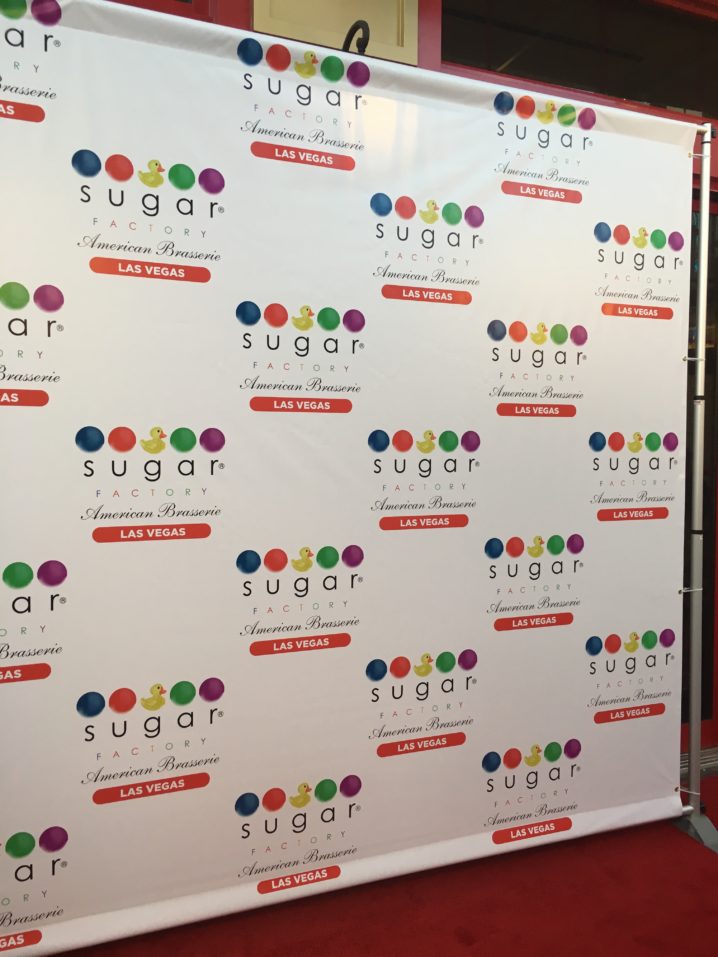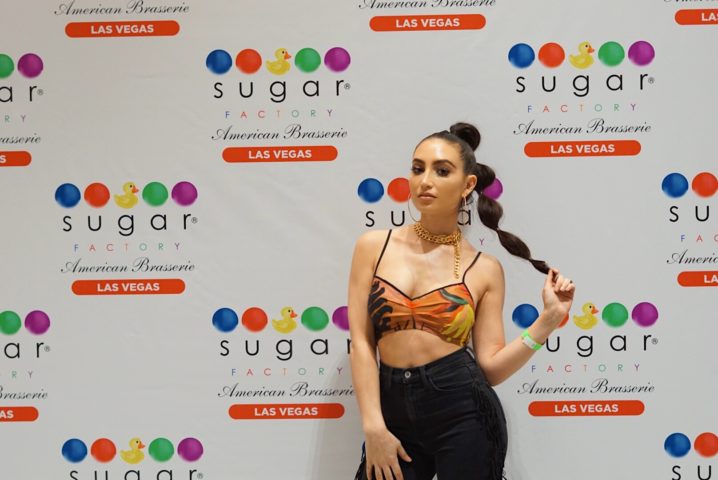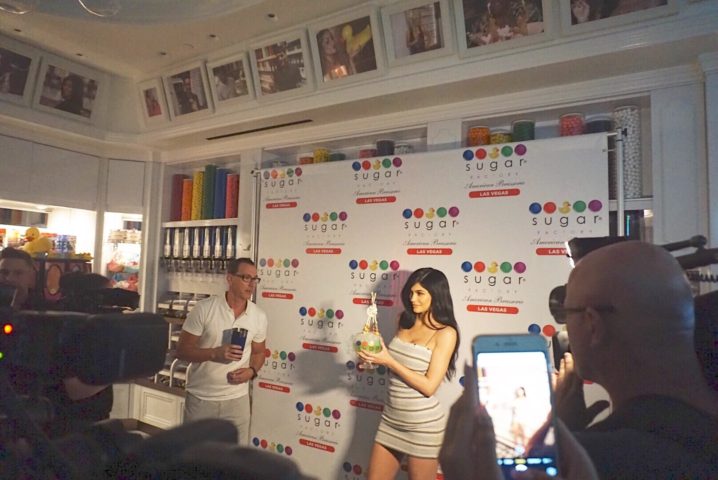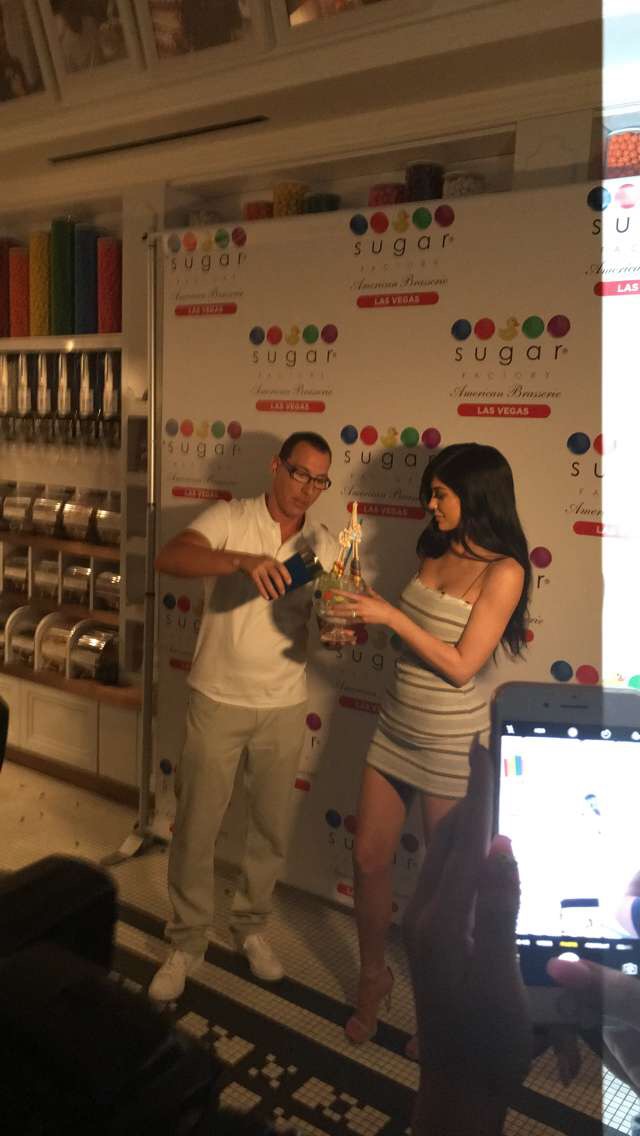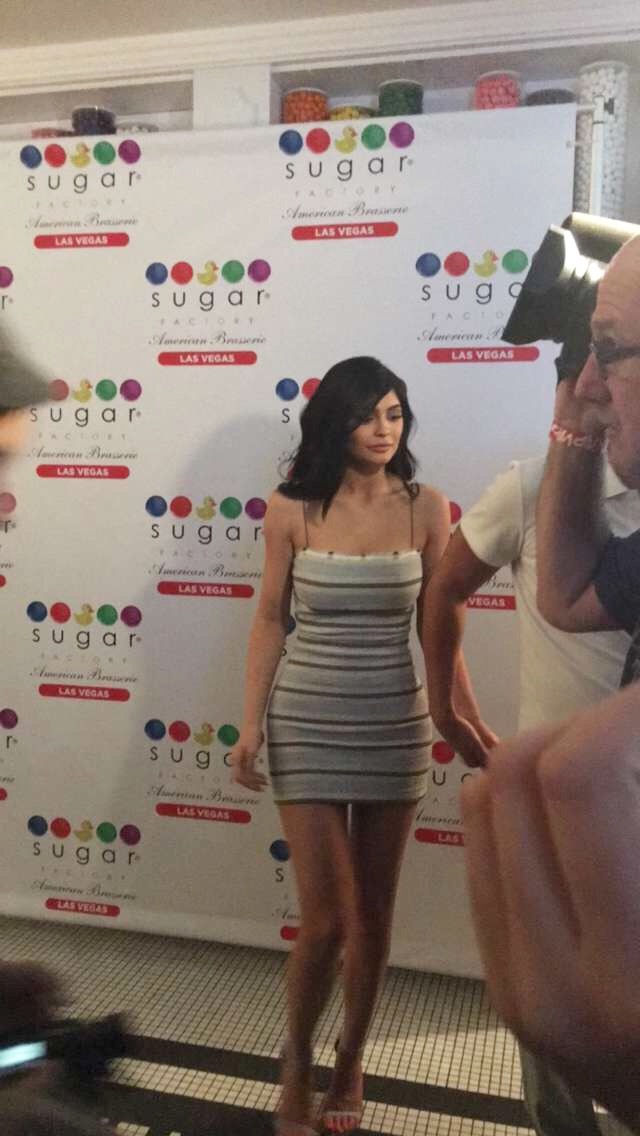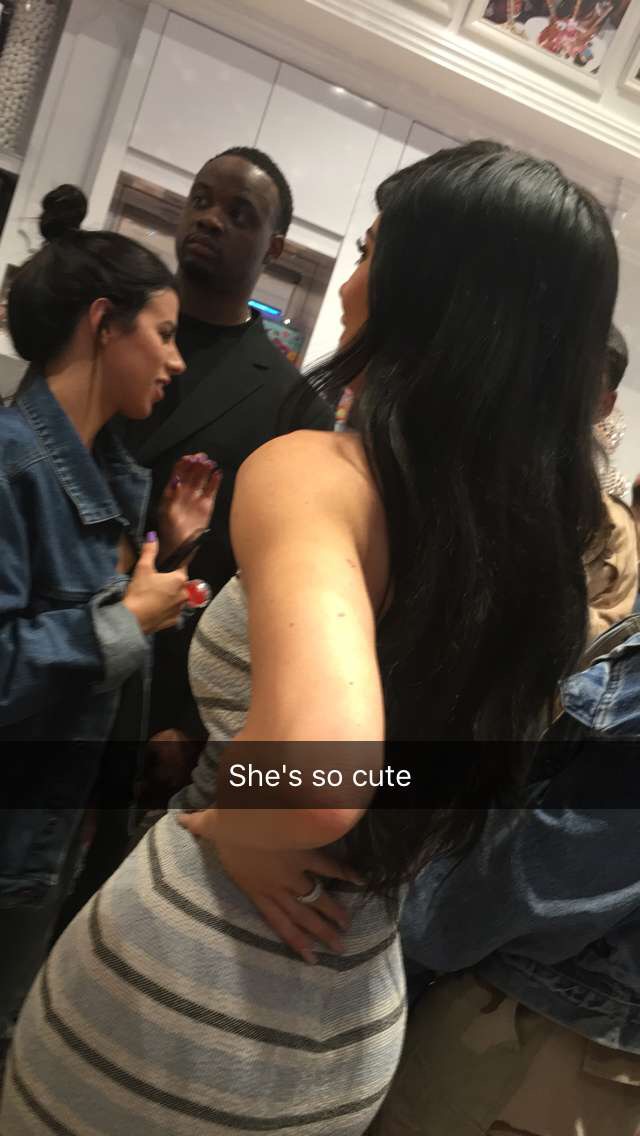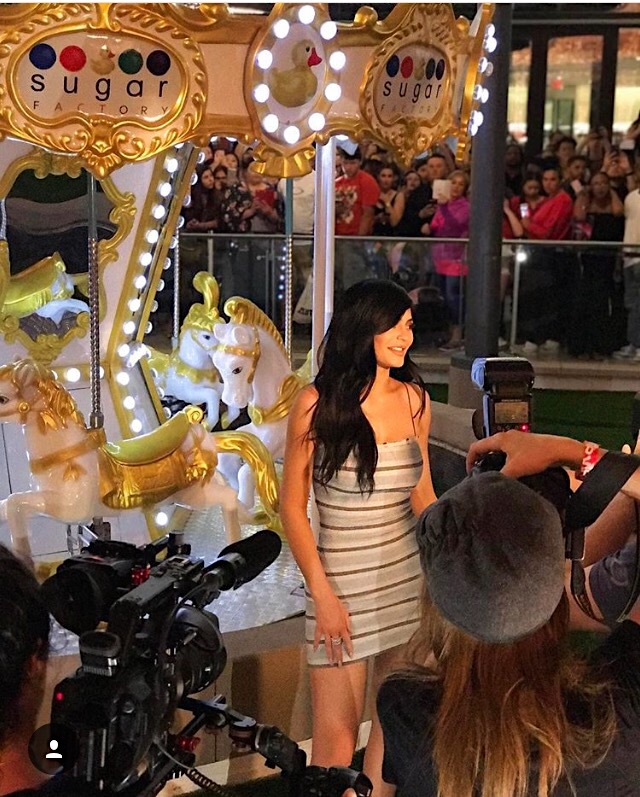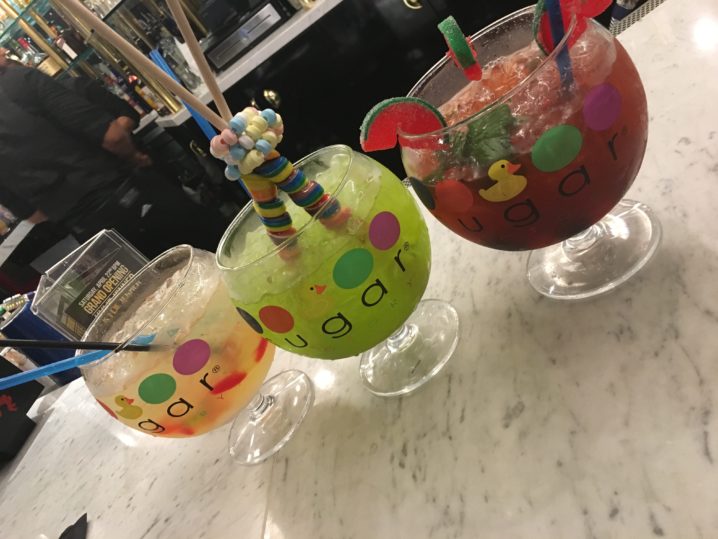 Here is a video clip I put together from snap on my phone. I uploaded to my YouTube Channel. Lets consider this my first video of 2017. The quality isn't great because if you all follow me on snap my phone sucks, but all my other videos will be much better quality on my camera. This gives you all an opportunity to subscribe to my channel, and also hit the little bell next to my name so you are alerted when I post a new video on YouTube. Don't forget to give me a thumbs up, and leave me some love. Also tell your friends about me!