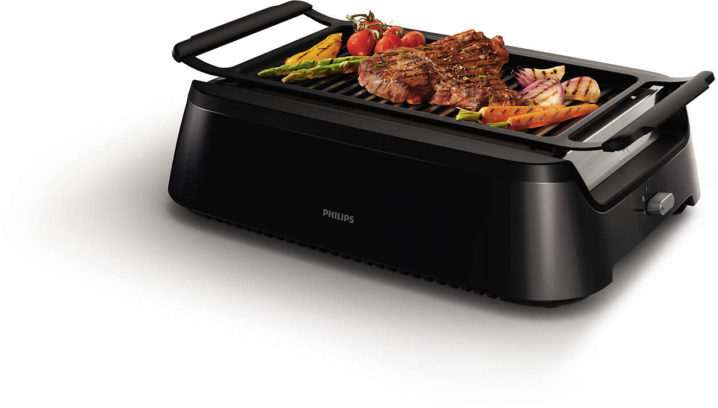 PHILIPS Smokeless Indoor Grill
When I posted me cooking on this grill for snapchat I had a ton of people asking where I bought it, and how it worked. First off all I have to say is that it's AMAZING! It is 100% like a real outdoor grill, and the food tastes the exact same. I think this is a great accessory for anyone's kitchen. I live in a condo and have a community grill. We are not aloud our own grills; which is like most condo and apartments out there. I plugged this right into my outlet in the kitchen, and that was all. A grill right in my home. It does create smoke, but nothing in comparison to like a Foreman grill or an outdoor grill. There is no open flame. It is electric. I kept my slider open, and non of my smoke detectors went off. The next night I plugged it in on my patio; just to have the real BBQ feel. Even of you live in a home this is still a must have for you. You don't have to worry about weather. You can grill rain or shine; summer or blizzard. It is also really easy to clean. With summer, Mother's Day & Father's Day around the corner this is a great gift idea. Below is a video I took and a link to where you can buy it.
Here is a video from my YouTube I made on Snap Chat. This was right in my kitchen. You can make anything on this grill!
Don't forget to subscribe to my YouTube Channel. New Videos Coming Soon. Also give me a THUMBS up if you like it 🙂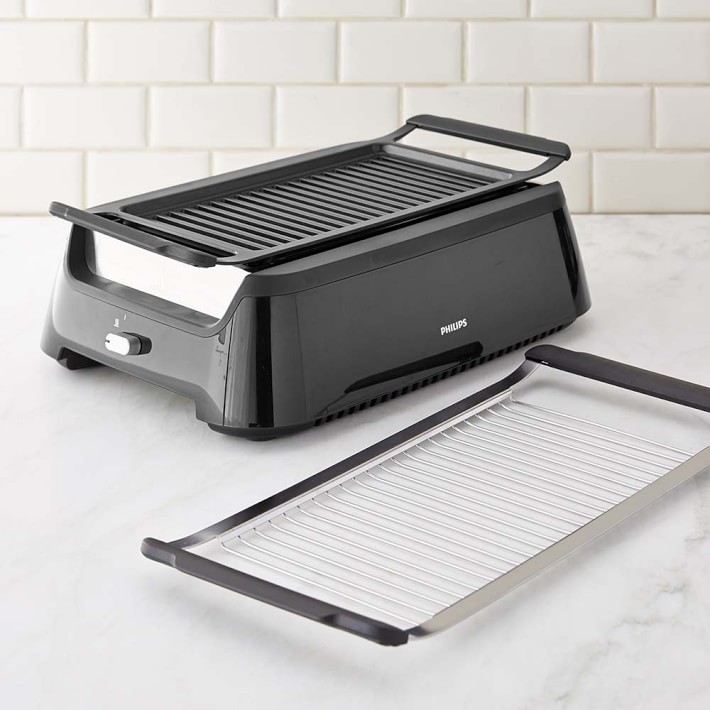 Link to Grill (Click Below) Also More Details
PHILIPS Smokeless Indoor Grill