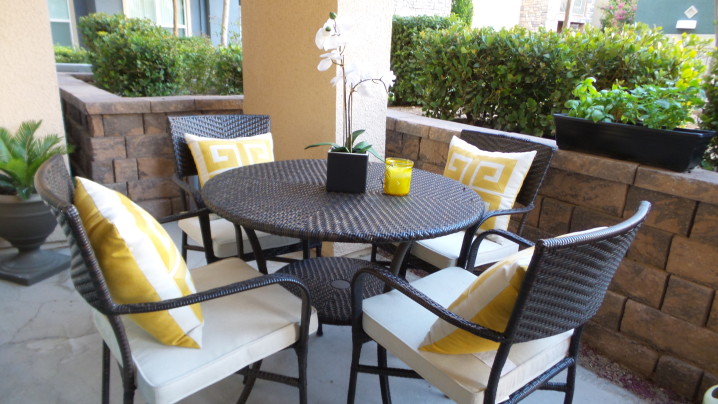 Patio Makeover
I decided to makeover my patio this summer. A patio, deck , porch etc. should be an extension of your home. My patio slider is  off of my living room so I love leaving it open like one big room. My home decor is white, cream, gold and silver; so I wanted my patio to go with that theme.
I already had a table and 4 chairs that I purchased from Pier 1 Imports 3 years ago. I still love it, and its in good shape despite the vegas heat and sun. I also had 2 planters that I bought at Lowes.
I swept my patio and power washed it. Everything gets dusty fast in vegas because of the sand and wind. I also washed down my patio furniture, and planters with a bucket of warm water and MR CLEAN.
Now comes the fun part. Shopping for some new pieces, decor and plants. My patio extends almost the length of the front of my condo. So I had extra room for more out door furniture. I wanted to put a love seat under my master bedroom windows, and a pretty garden stool as an end table. I went back to Pier 1 imports. I really like their outdoor stuff and it's a decent price compared to some of the other stores. They were also having an amazing sale; up to 50% on all outdoor decor. I found an amazing love seat and ottoman that matched my set. Also, all new pillows for all the patio furniture. For my flowers, and plants I went to Lowes.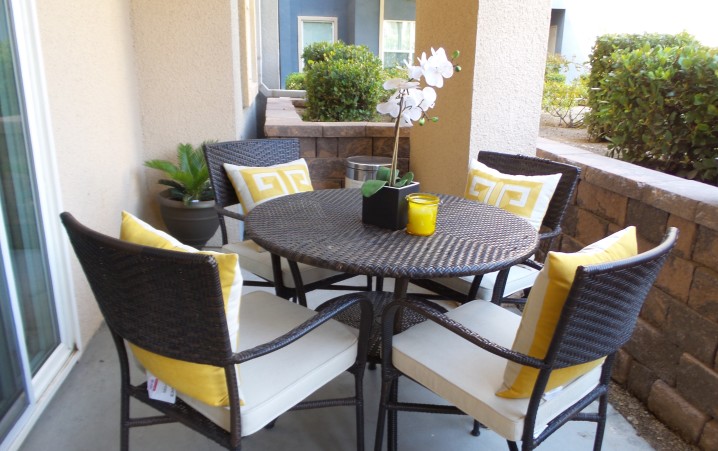 This is the dining table and four chairs. I added cream cushions and pillows with a gold greek key. The orchid on the table is faux from HomeGoods. They are my favorite flowers, but live  better indoors. This one looks real and adds more of a modern touch to the table. The Citronella candle is also from Home Goods. They were on clearance for $2.00. They add light at night, and also keep the bugs away.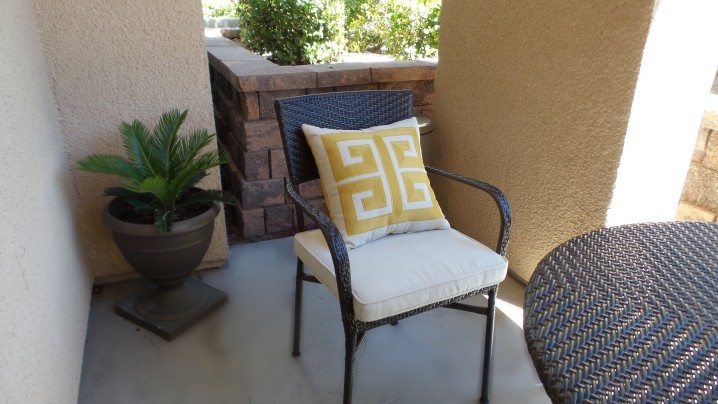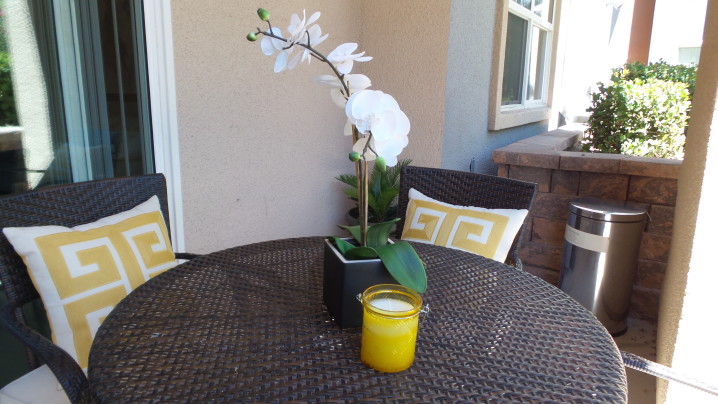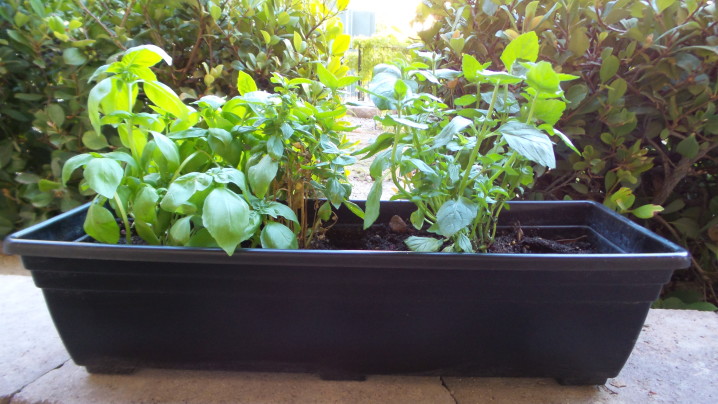 On my patio ledge I planted fresh basil and mint. Since I love to cook this was the way to go for me.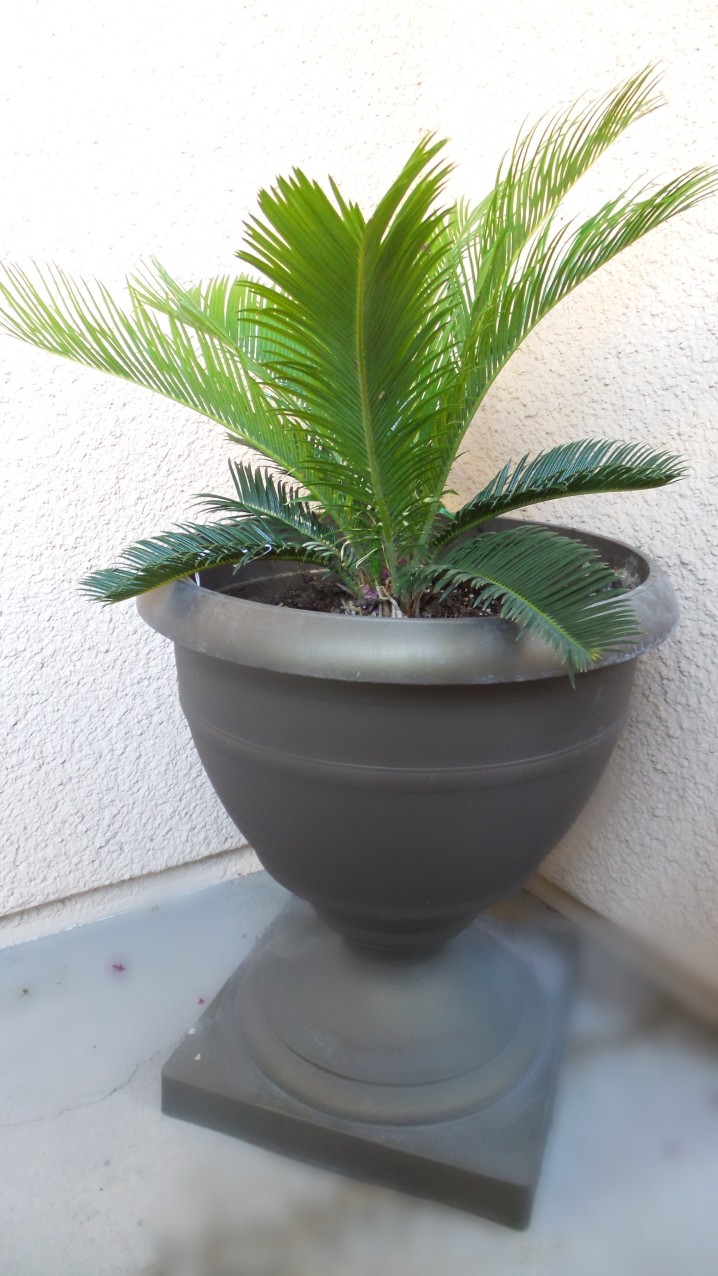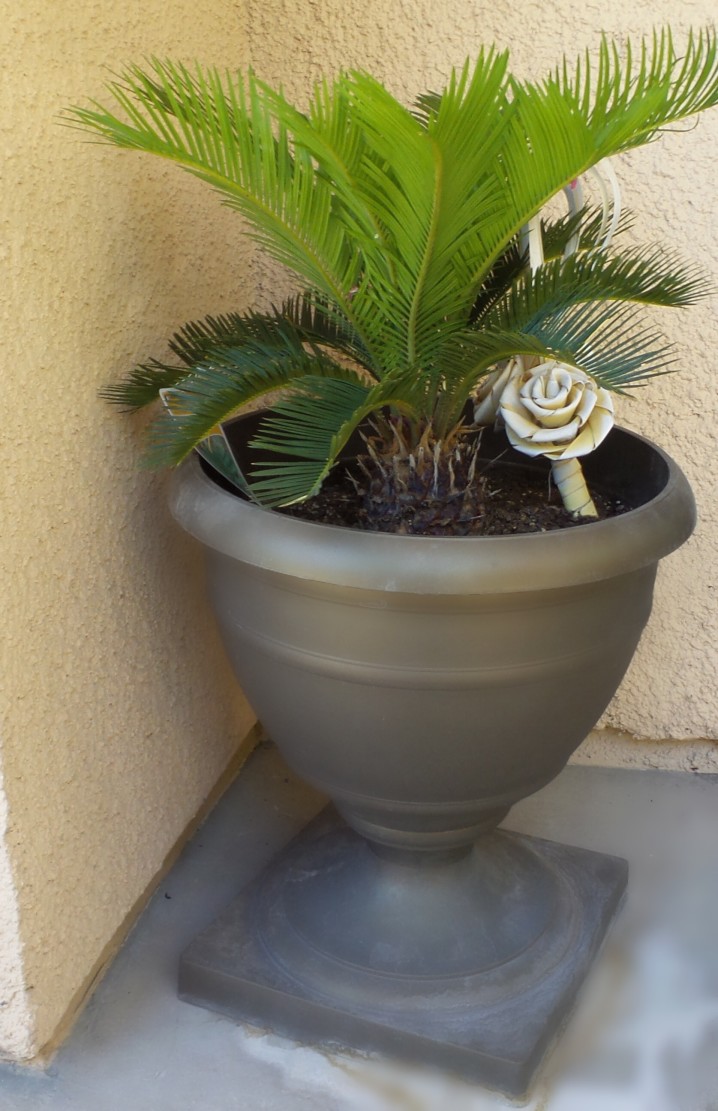 On either side of my sliding door I planted two palms. Palms are one of my favorite plants. They look beautiful , and do well in this climate. They are also water conserving so if you miss a day they won't die.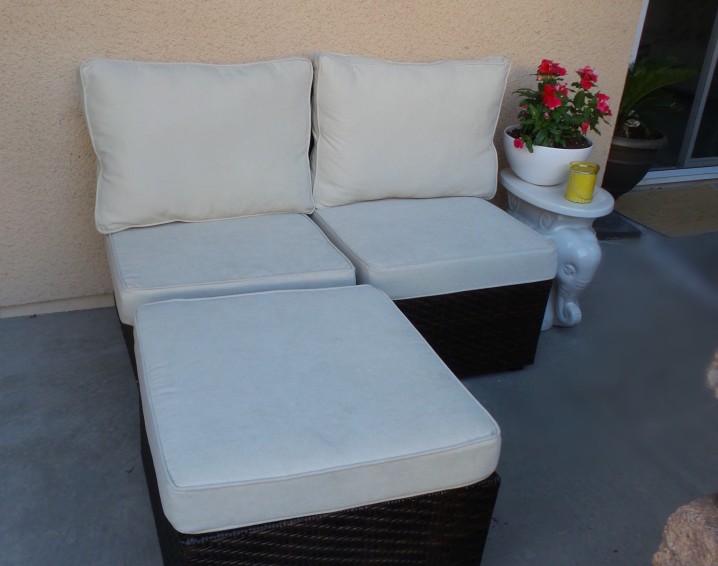 This is the love seat I purchased. I used the same cream pillows that were on the chairs. I'm still in the process of finding a few throw pillows to finish of the sofa. I used the elephant garden stool as an end table ,and topped with a beautiful pink plant, and another candle. The pink flowers were super cheap at $2.99 a bunch. I bought 3 and planted them in this white glass bowl from HomeGoods.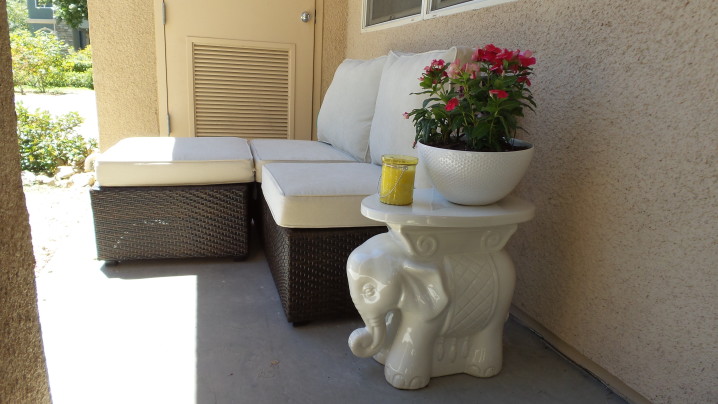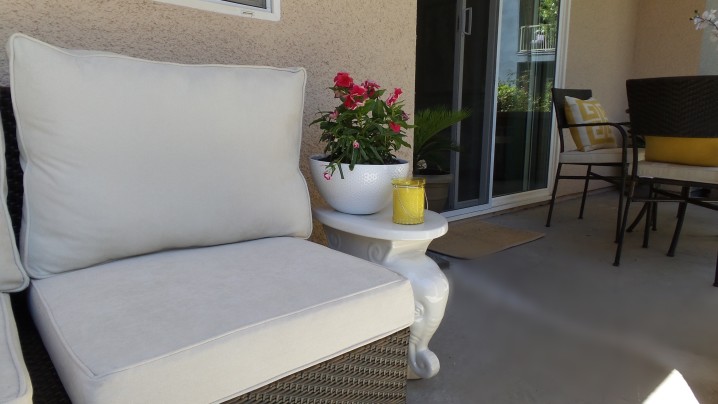 Decor Details
Patio Set/Pier 1 Imports
Pillows/Pier 1 Imports
Elephant garden stool/Pier 1 Imports
Plants and planters/Lowes
Decor/HomeGoods