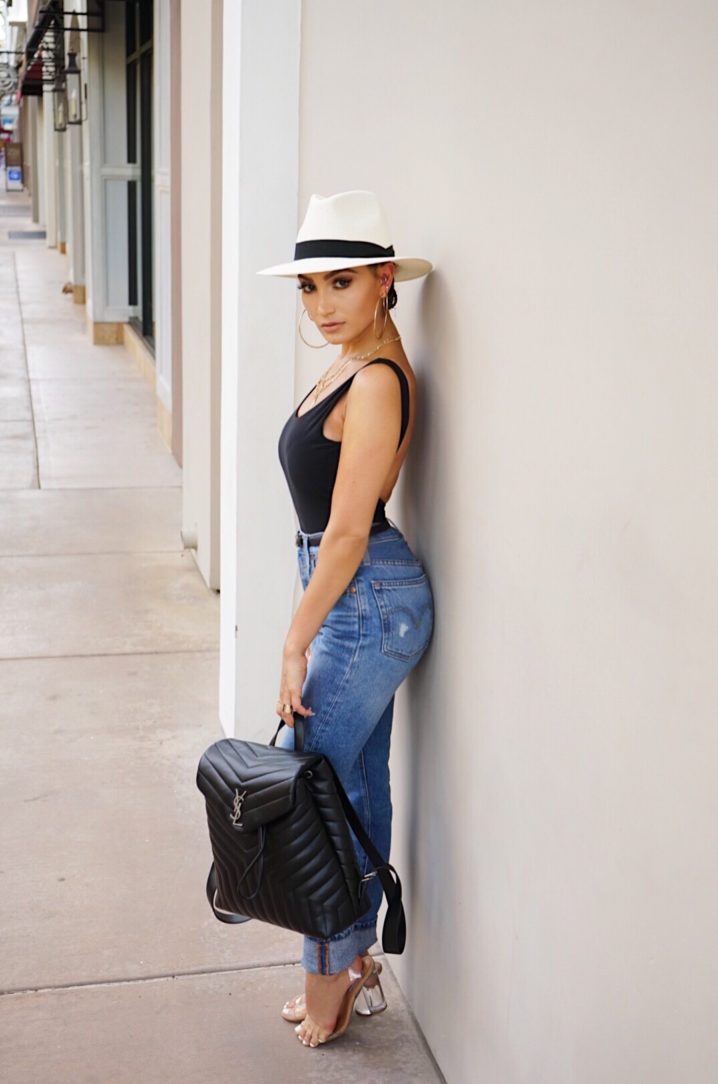 Panama Vibes
My Rag & Bone fedora has been my go to hat lately. Adding a hat to a look instantly brings your it to a new level. My outfit was pretty simple. I wore my new Levis from Revolve; a black bodysuit, and clear heals. I love these CLEAERER sandals from Steve Madden because the heal isn't too high. Your foot isn't sliding all the way through the top when you walk like most open toe clear sandals. They are comfortable too; I wore them all day.
I stayed true to my jewelry style; layered my gold necklaces, and did the same with my earrings. I wore 2 larger hoop earrings in each ear, and of course all my diamond studs as well. I get a lot of questions about my piercings . In my left ear I have 3 lobe piercings , my tragus pierced and my conch. My right ear I have 3 lobe piercings, and my tragus. Im pretty sure ill be adding more to my right ear lol.
My backpack is new to YSL. I was so excited to get it because it was impossible to find, and get. It comes in 2 sizes; I'm carrying the medium, and it also comes in small. I love it because not a lot of people have this bag. Hit the read more button to shop all my pieces.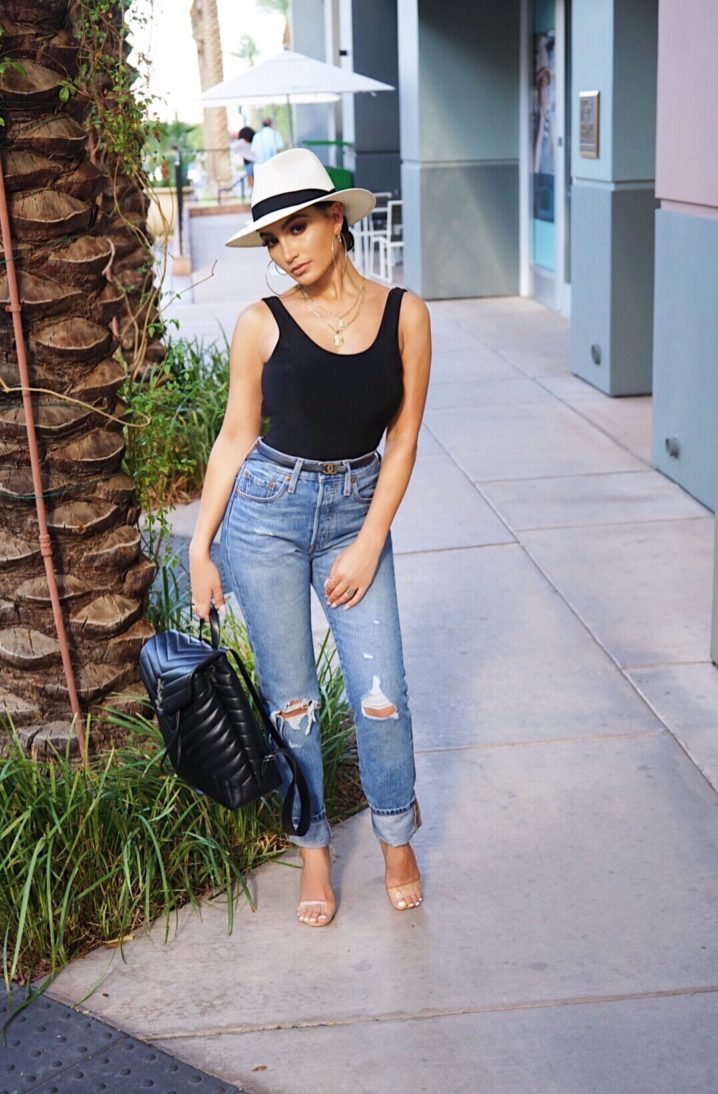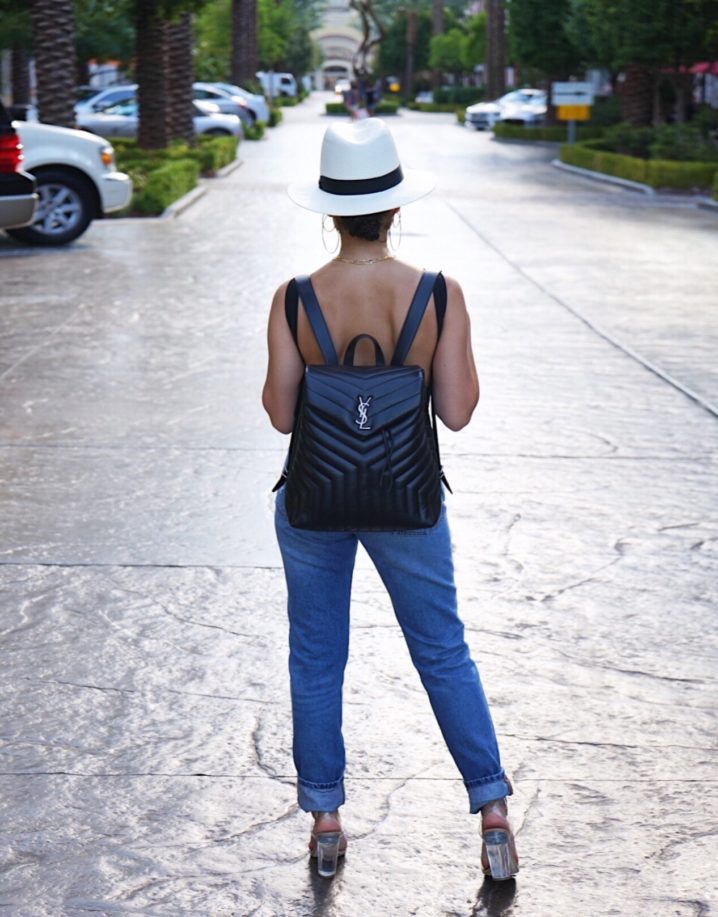 Necklaces/Princess P. Jewelry/get it HERE & HERE/LANAXOXO for a discount
Bodysuit/Princess P. Closet/HERE/LANAXOXO for a discount
SHOP THE REST OF THE LOOK