Mermaid Dress
I wouldn't really consider myself someone that likes to wear things that are glittery, embellished with rhinestones; or sequiney. Every once in a while a piece comes along that catches my eye; this was one of them. The colors were just gorgeous together, and the fact that it was sequined made the colors all that much more beautiful. It's a short dress; boxy in shape with a rounded hem. I had 2 different ways in mind to wear this dress.
The first idea was a little more toned down. No belt, with a oversized jean jacket and black booties. The second was belted with a high heal sandal. Well it was 108 degrees in Vegas today so I opted for the second lol. The cool thing is I have a whole other way to wear it for another shoot 🙂
The belt is  gold plated in the front, and black elastic in the back. It was super cheap from H&M. My sandals are from Schutz Shoes. They are just a classic black leather sandal. I wore my hair in a bubble pony again. I so dig this hair style. Since the dress said a lot I kept my jewelry minimal with a gold hoop.
Being that it was super hot in Vegas I kept my makeup fresh and light. Guys I have been lovinggggg the new La Mer foundation. I didn't want to because of the price, but its worth it to me. I also set my face with the La Mer powder. I love this powder because it is so finely milled, and turns practically liquid when it hits the skin. I HATE looking powdery; thats why I love this one so much. I bought the powder a few years ago; so it lasts forever. They changed the packaging when the foundation came out, but the formula is still the same.
All the details of my look are at the end of the post. So hit the read more button below!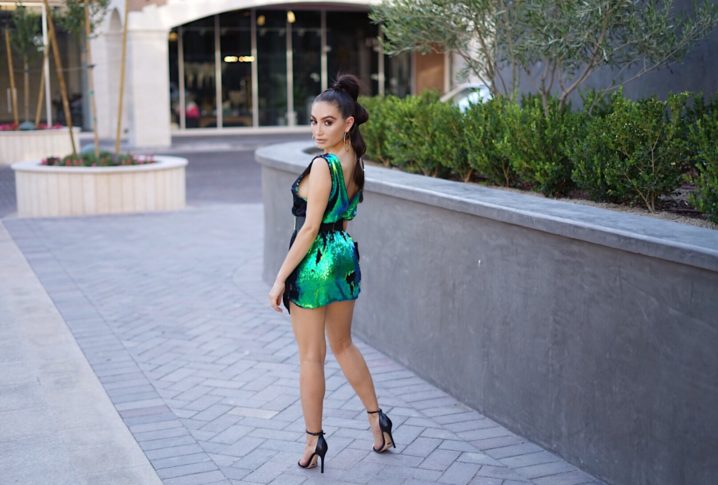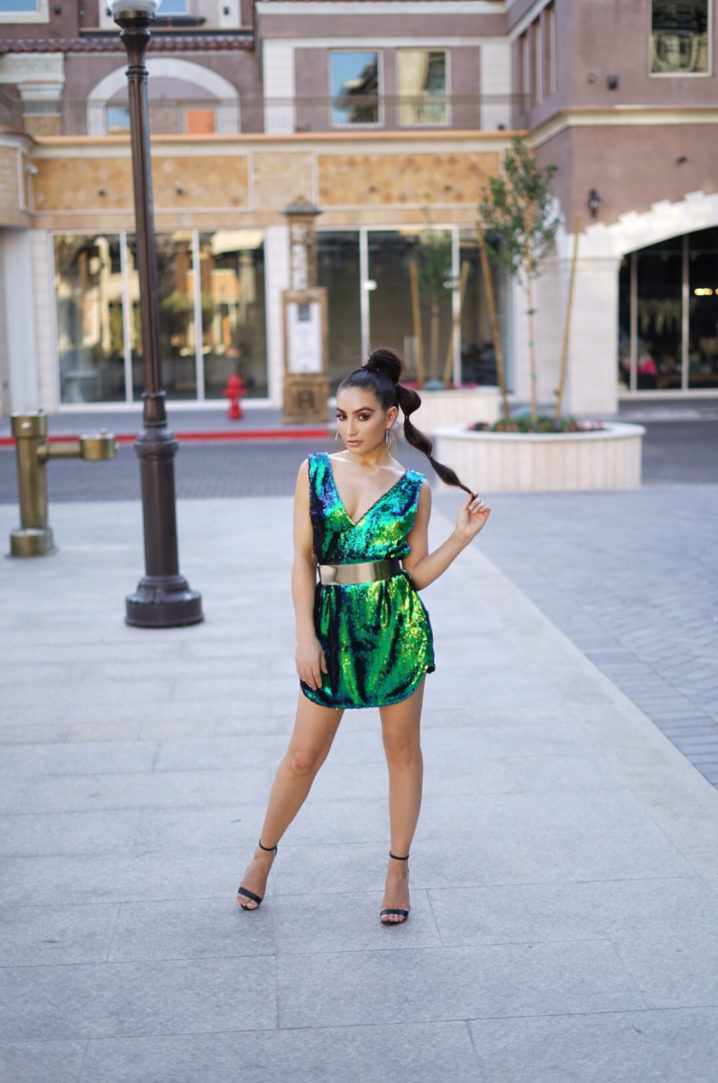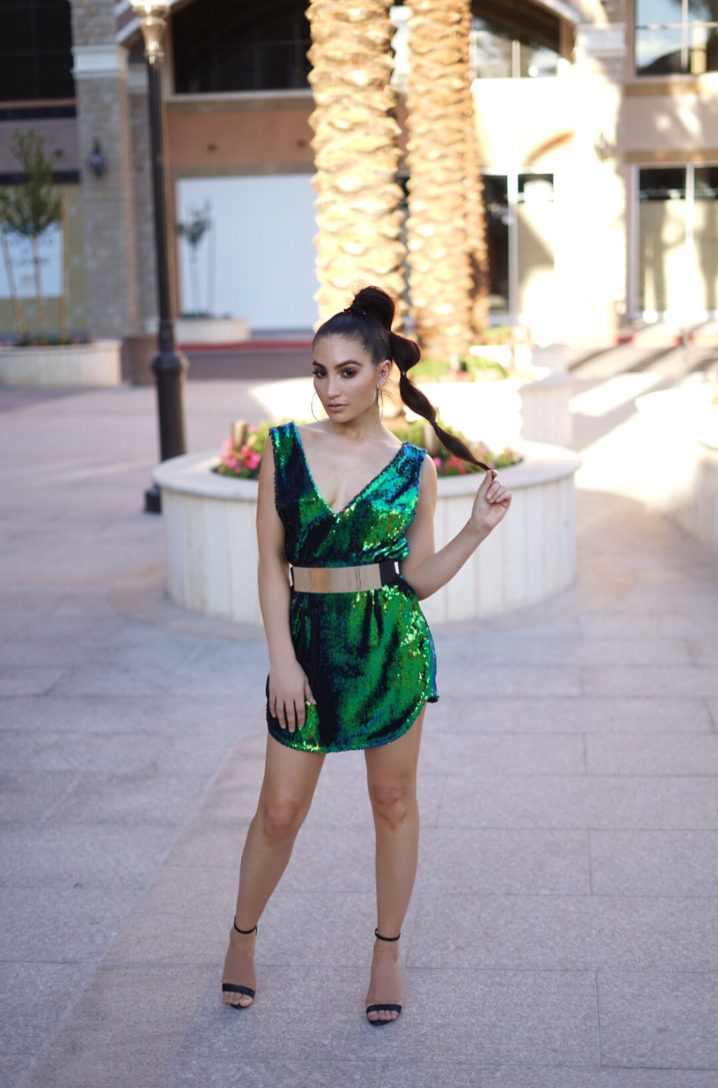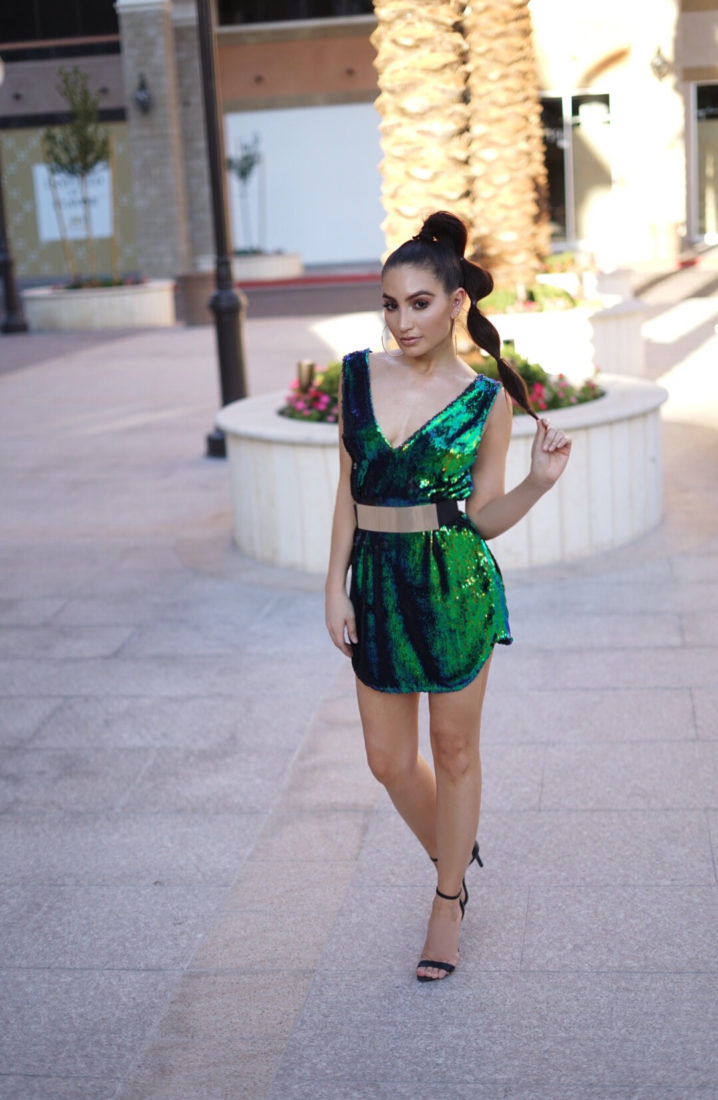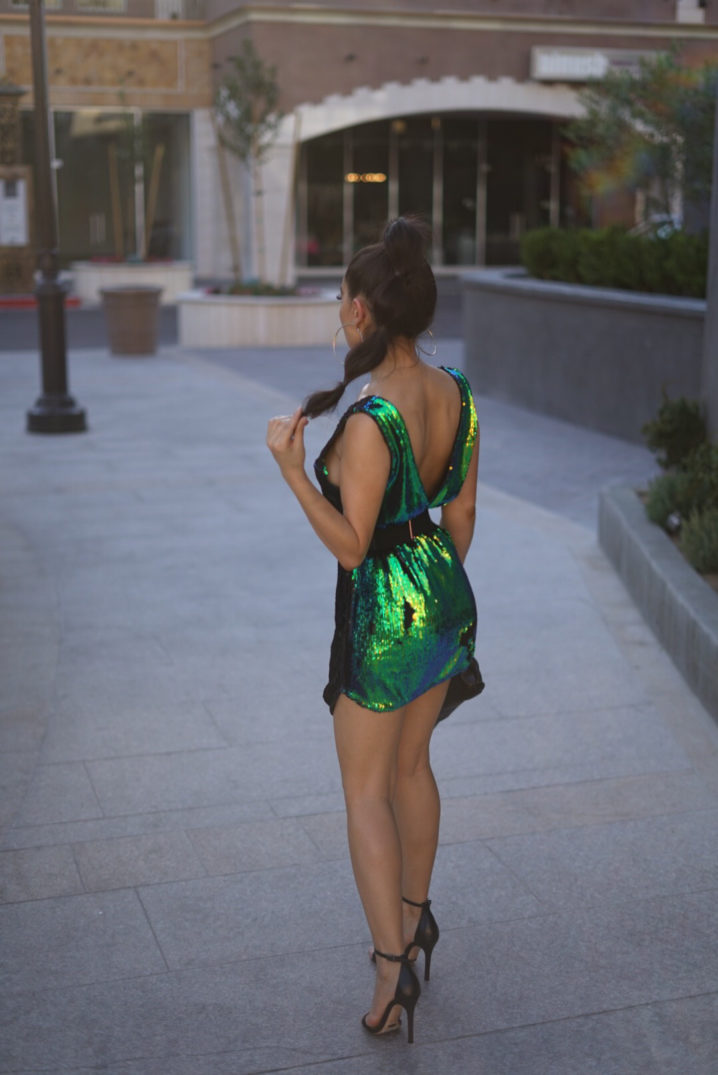 SHOP THE LOOK BELOW