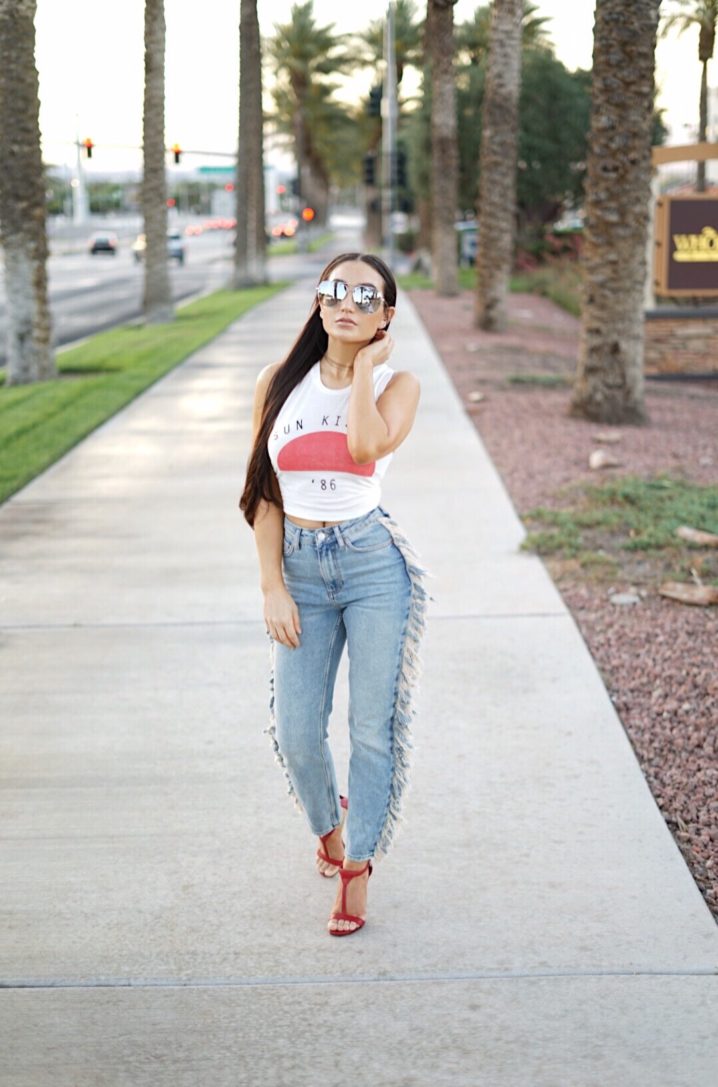 Low Key In My High Keys …..Frayed Jeans & Tee
These jeans were love at first site. I thought they were so cool with the frayed edges. The fit is also amazing. Topshop jeans just really fit the body well. I also love how they size for all body types. I wanted to do the whole jeans and tee look so I paired it with this cute shirt. It says Sun Kissed and the year '86. I wasn't born that year though ehhhmmmm '84 lol.  It has a looser fit with a lower arm hole, but I tied it up in the back.
My silver High Keys from the Quay X Desi line really made the look summery and fun. I also whipped out my red Prada sandals from a few years ago. Lets face it these will never get old.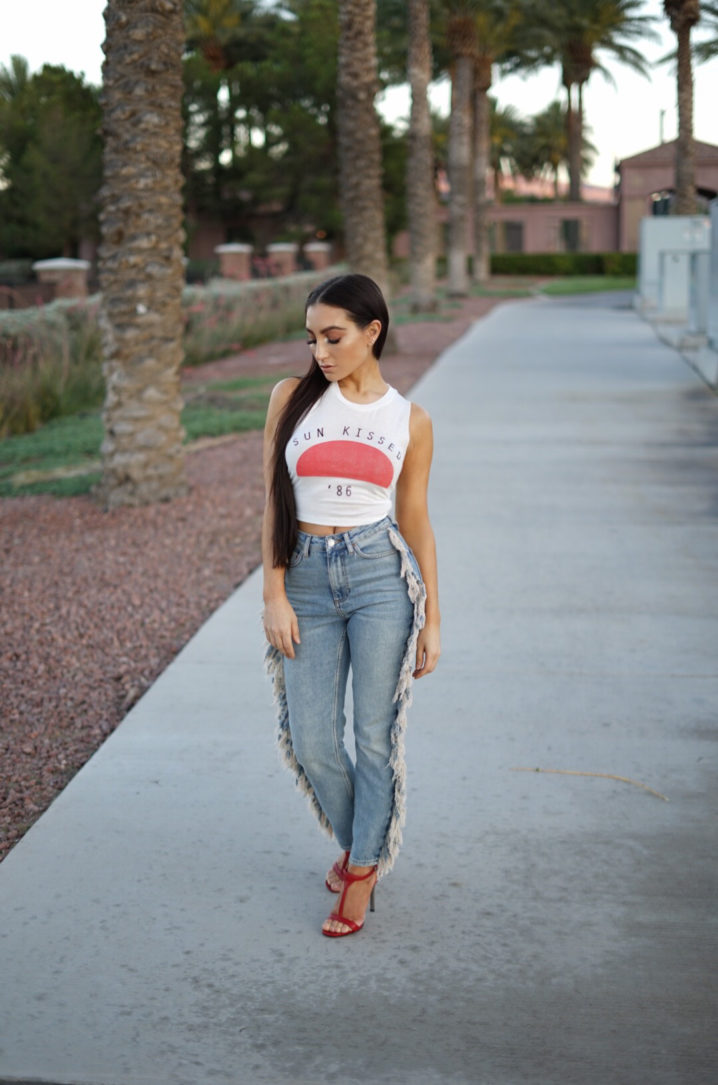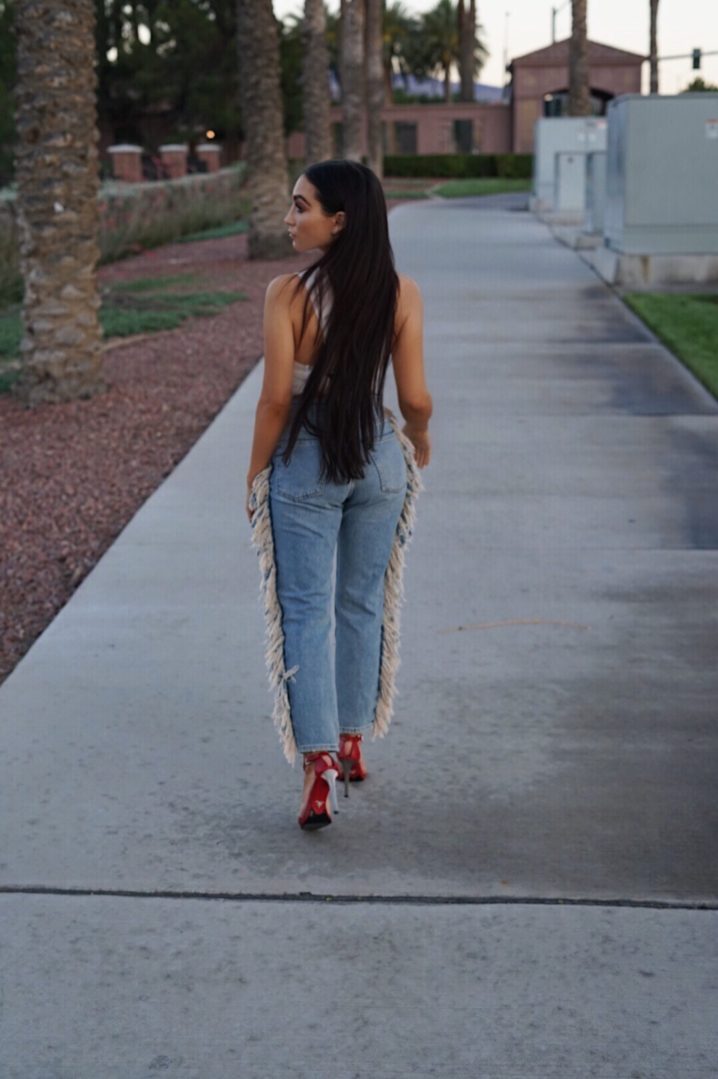 SHOP THE LOOK BELOW