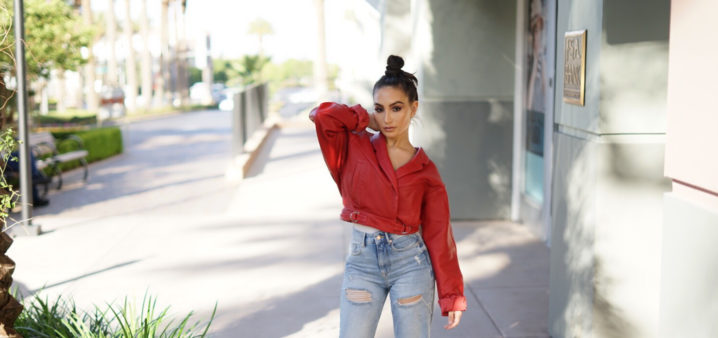 My Favorite Face Creams by LANA ALICIA 
The 2 questions I get asked most. Can I have your closet? What is the secret to your glowing skin? So I do my best to try to help you with both lol. I will be doing a YouTube video of my whole skincare routine so you get get all the details , and watch a demo. Today I will be telling you my favorite face creams. No matter your skin type; it's always important to keep your skin moisturized. To start off; I should say that I have Normal to Dry Skin. I currently live in Las Vegas which makes my skin even more dry.
I own several face creams, and they are my ride or dies. I often like to layer creams, but that is a personal preference. I do think it is important to own at least 2. Your skin changes depending on the season, climate, hormones and environmental aggressors. So one lotion may not work for you all year; or you may like to use a different face cream day and night.
I linked all my favorites below. Some are very expensive other's more affordable, but I love them all. Welcome to my RIDE OR DIES.
RESTORACALM
One of my favorite face creams is from the medical grade skincare company ZO Skin Health. It is their RESTORACALM Soothing Recovery Creme.
I use this face lotion every day. This is a gentle face cream. It is great for people with sensitive skin. If you are a Retinol lover like me this helps your skin to tolerate it. It is also safe to use after facial procedures like Chemical Peals & Micro-needling. (Use: DAY & NIGHT)

LA MER Moisturizing Cream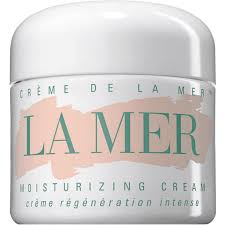 I have used LA MER face cream for years. I have often switched out to try others, but I always end up going back. My skin always looks best when I use this. I'm hydrated, it helps keep my skin tone even and healthy. I would love to say this is just a gimmick, but it's not. The LA MER CREAM  is pricey, but lasts me a long time. A little bit goes a long way. A huge tip when using this product : Take desired amount out using the spatula and warm the cream between your finger tips; then press it into the skin.  USE: DAY & NIGHT
I use the original cream which is the thickest and richest formula. They also make  the cream in lighter versions which I will link below also.
SHOP BELOW
MAC STROBE CREAM GOLD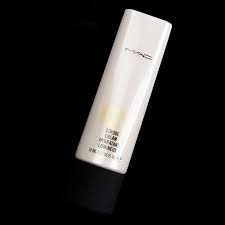 MAC Strobe Cream is another face lotion that I have used for a long time. It's light weight, but still hydrates and gives you a nice glow. They more recently came out with it in different colors, and I'm totally obsessed with the GOLD. Depending on my skin I layer this on top of another cream, use it alone; or add it to the high points of the face for that touched by the sun glow. You can also add a little into your foundation. All in all I love this product, and it is very price friendly.
SHOP BELOW
Dr. Hauschka Rose Day Cream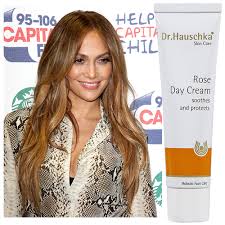 I caught wind of this product a few years ago when I found out it was J Lo's must have face cream. And let's be serious who doesn't want to look like Jennifer Lopez. Her skin is always glowing. Of course being the skin care junkie that I am I bought it. Needless to say it is amazing. It smells good, its rich , hydrating and can be used day or night. I like to switch between this & the La Mer. They are always in my bathroom. I like to say stocked. Just like the La Mer a little bit goes a long away. The price point on this is also amazing, and very affordable . It also comes in a lighter formula . (USE: DAY & NIGHT)
SHOP BELOW
TATCHA INDIGO 
Soothing Triple Recovery Cream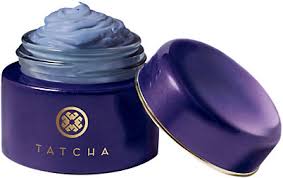 So recently I have been experiencing Eczema on my eyelids. It was making my lids look crepey . I saw that Desi Perkin's had the same issue, and her Esthetician gave her the Tatcha Indigo Cream. She was snap chatting about the issue, and found that it helped. So I went to Sephora to get a sample. I used the sample for 2 weeks and saw a huge improvement so I knew I had to have it.  Since I have been using this I have not had an issue at all. This is a great alternative to a steroid cream a doctor may give you.
Since I am only using this on my lids; its going to last me forever. This is another product where a little bit goes a long way.
 It is formulated for sensitive skin, this anti-aging moisturizer is rich in Indigo extract, Colloidal Oatmeal and Sophora Japonica extract, which calm, comfort, and restore skin's natural resiliency. It is also awarded the National Eczema Association Seal Of Acceptance.
SHOP BELOW