DIY How To Distress Jeans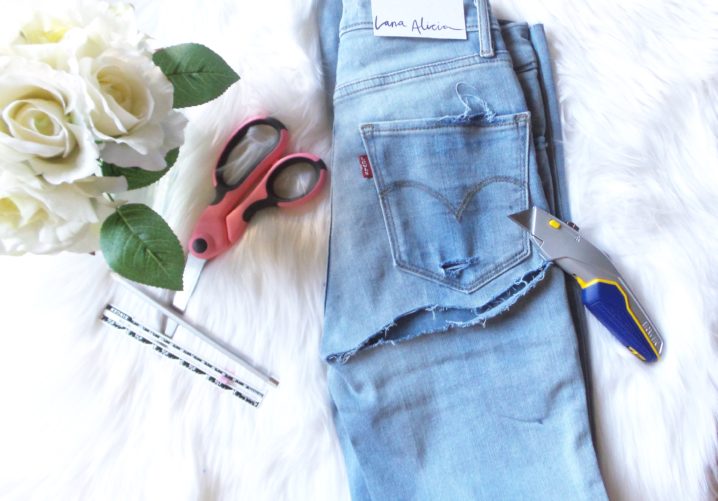 Distressed Jeans are my favorite. Mostly every pair I own are distressed. One day I found these amazing Levis that fit me so well, but they weren't distressed. I had been wanting a pair of  jeans with the under the (butt) cheek slit. This was the perfect opportunity for me to get those jeans. I was going to make them my self. My idea was to make the jeans original to me. I wanted to make MY perfect distressed jeans. Now you can make any jeans you own distressed with these simple steps and tools. This is DIY How to Distress Jeans.
* Note: Normally they say to use jeans that are 100% cotton, but these days people like jeans with some stretech. I chose the LEVIS 721 HIGH RISE SKINNY which are not 100% cotton. You may pick any pair you want.
What you will need :
Jeans
Cardboard or Card Stock
Fabric Scissors
Xacto knife or Switch Blade
Fabric Chalk or Pencil
Sand paper or block (Extra strength)
Ruler
Mirror
*I suggest doing this on a craft table so you don't ruin the surface of anything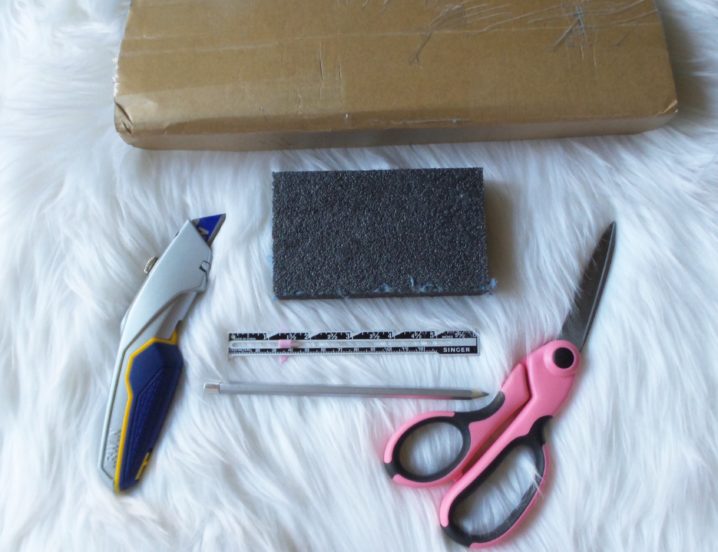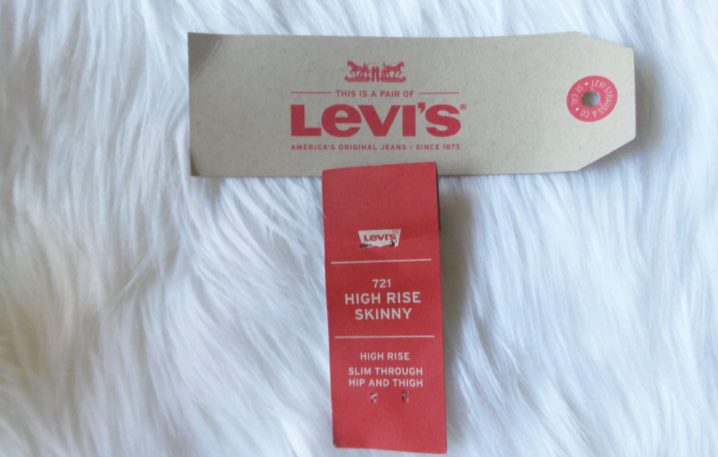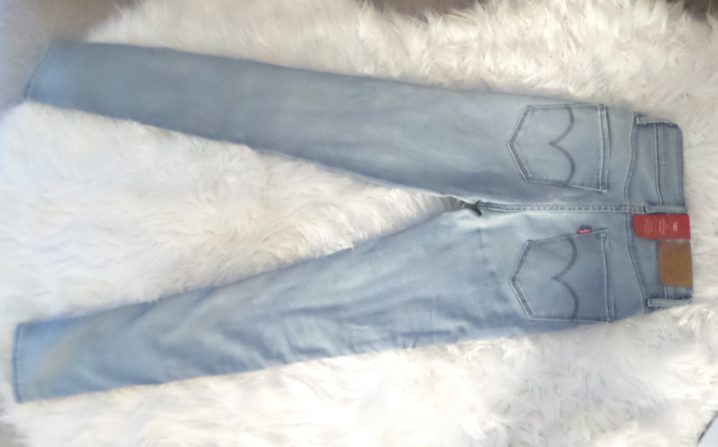 Step 1. Try your jeans on to get an idea of where you want any distressing. This will also help you mark exact parts on your body; since jeans fit everyone differently. I marked with the pencil under my right butt cheek where I wanted the slit. Also I marked off on my left knee where I wanted the holes. For knee holes they do have a rule of thumb when manufactures are making them. It is folding the bottom of the jean up to the inseam and that fold is suppose to be wear the knee is. For me this is a little off because I'm shorter. So my tip would be to try them on and mark it off.
Cheek Slit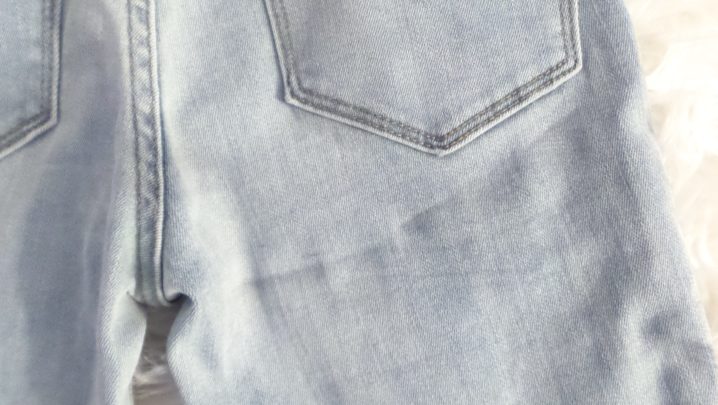 As you can see I drew a very faint line where I wanted the slit. You can make it as dark or light as you want. Do what is easiest for you. Just make sure your using a fabric chalk or pencil, and not something permeant incase you mess up.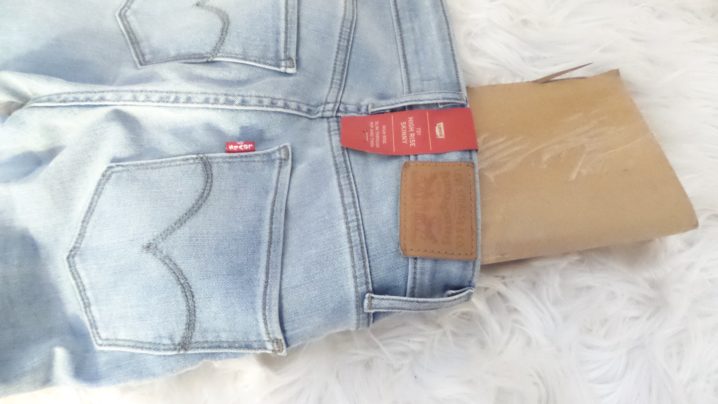 Next: Insert your card board through the top of the jean into the area you will be cutting. This is so you don't cut through both sides of your jeans.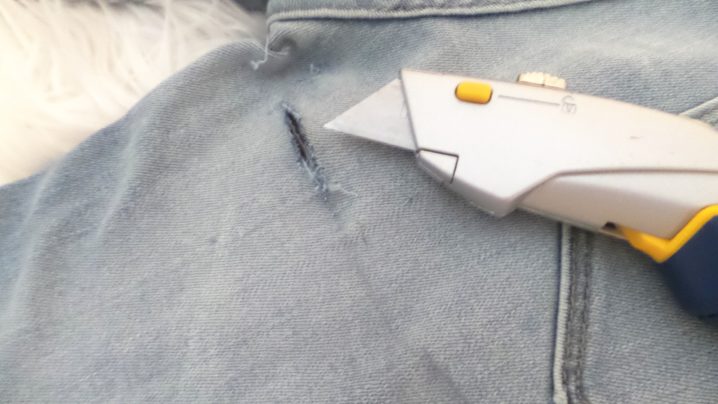 Now start cutting by firmly pressing your blade against your jean tracing the line that you drew. You want to cut all the way through. You may need to try on the jeans one more time to adjust the slit. You can even cut more into it using your sicssors. Make sure you do not cut all the way to the seems. Leave some room for some wear and tear.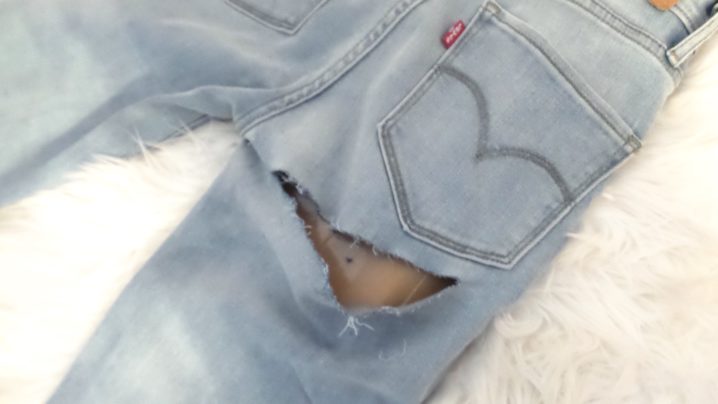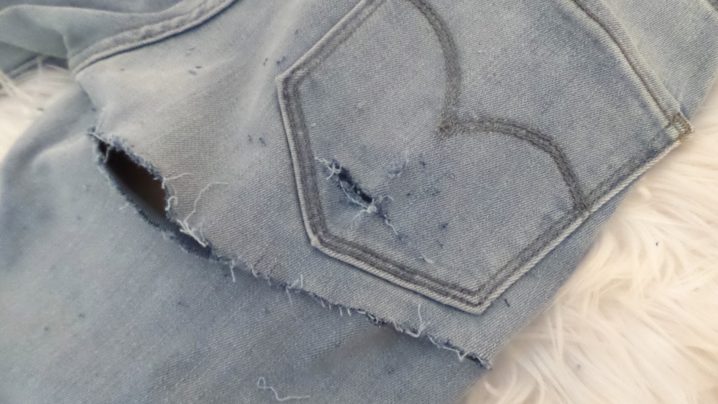 You can also add other little slits on the pockets that you want with your switch blade.  Rough up the edges using your sand paper, or block. Using just the sand paper will just kind of wear the jean away. If you use the sand paper on the edges of your slits it will help with fraying.
Knee Holes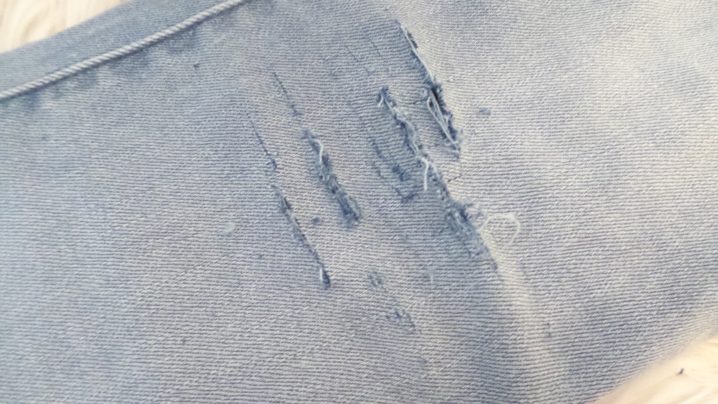 Depending on the look you are going for your knee whole technique may differ a little. If you just want one big slit; or whole your going to cut all the way through like you did with the cheek slit. Don't forget to insert your card board so you don't cut through the back of the jeans. I made several slits with separations because I was going for a more shredded knee. Now you can make several slits all the way through OR you can make semi-cuts that tear a little if you want that more white frayed look. Then when you wash  and dry them you really achieve that white shredded look. For me I didn't want to wash and dry the jeans yet; so I just slit the jeans and went over the edges with the sanding block.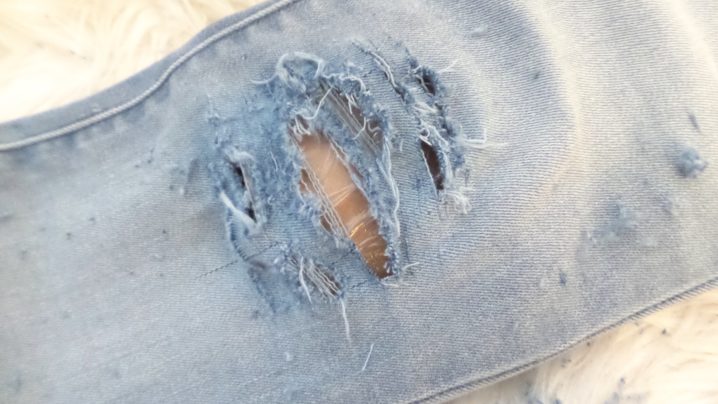 The Bottom Of The Jeans
My jeans were long on me. I also wanted the bottoms to be cut off; so thats what I did. You can leave this out or just put some slits at the very end, and use the sanding block to rough them up a bit.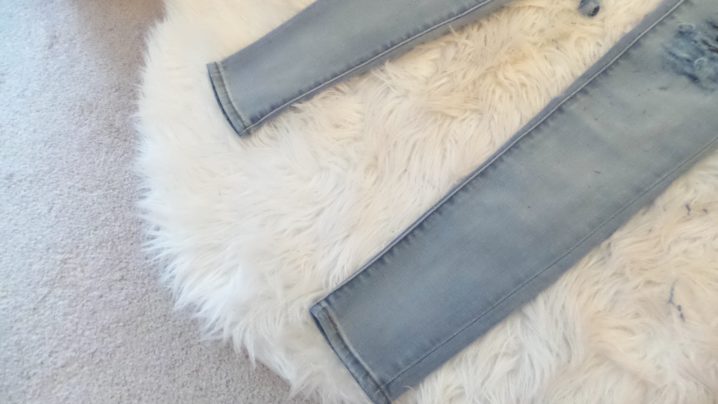 I took a ruler and measured up how much I wanted to cut off and marked it so both sides were even.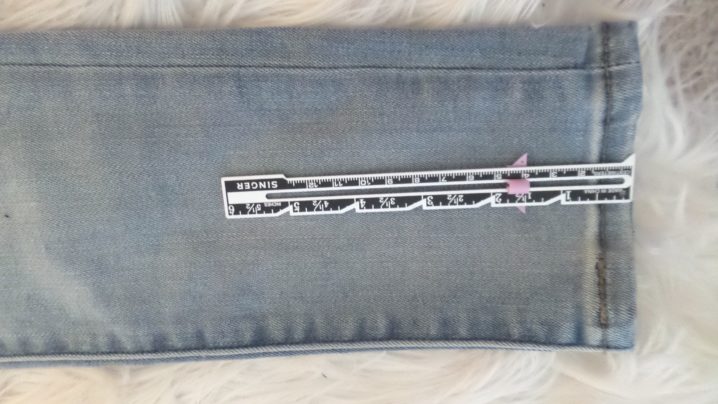 Next step is to  just cut the jeans straight across cutting the bottoms off.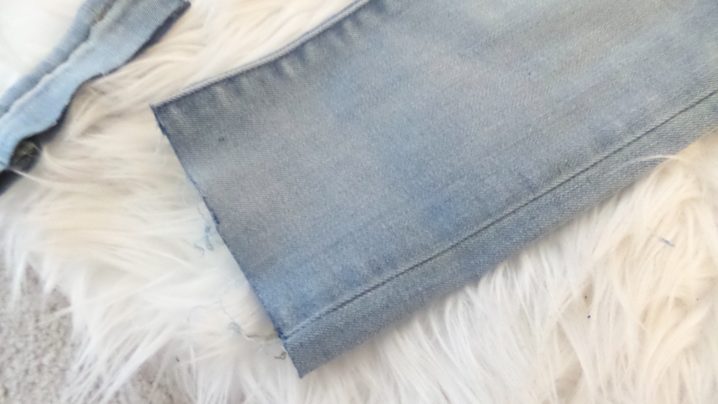 After I cut both sides I roughed the edges up a bit with the sanding block.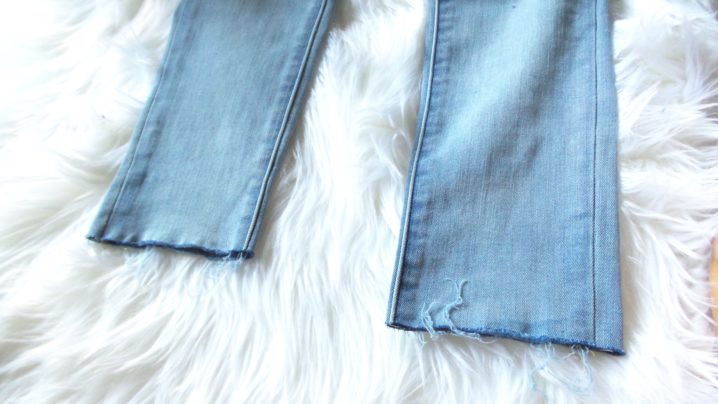 Final Touches
After I made all my major cuts and wholes I went back through and added distressed areas by either scratching at them with my blade or sanding them with the block. Here were my final details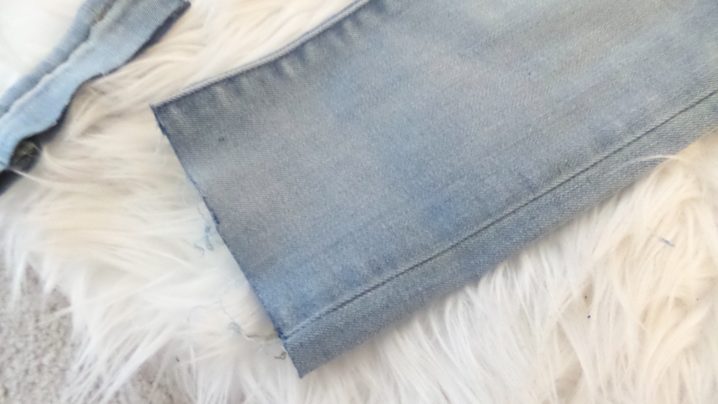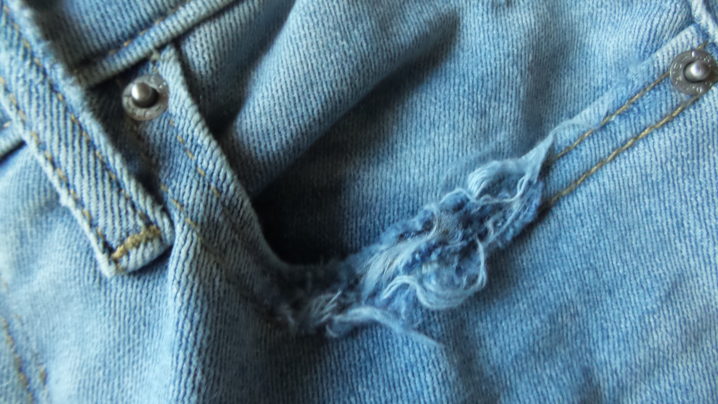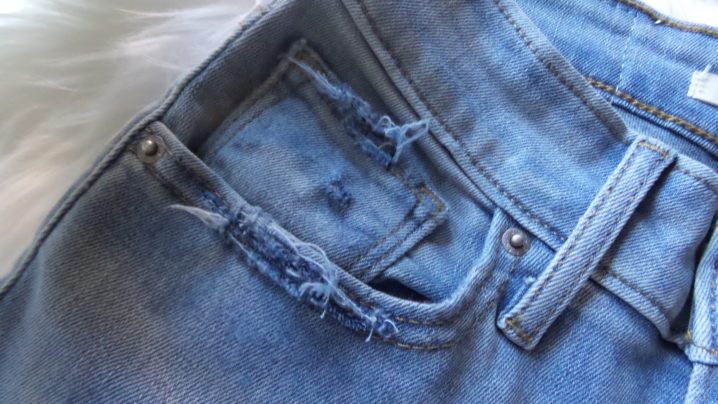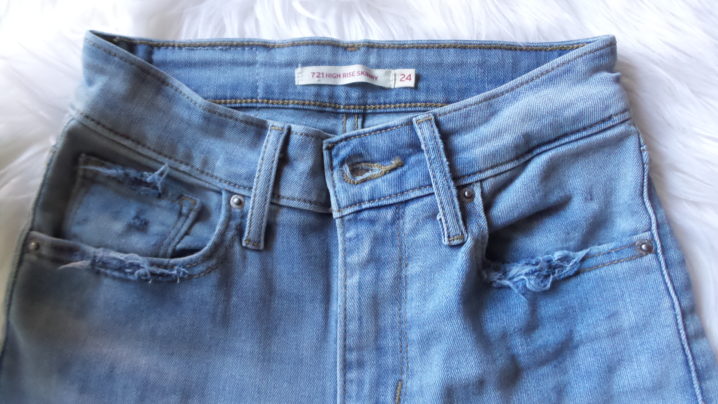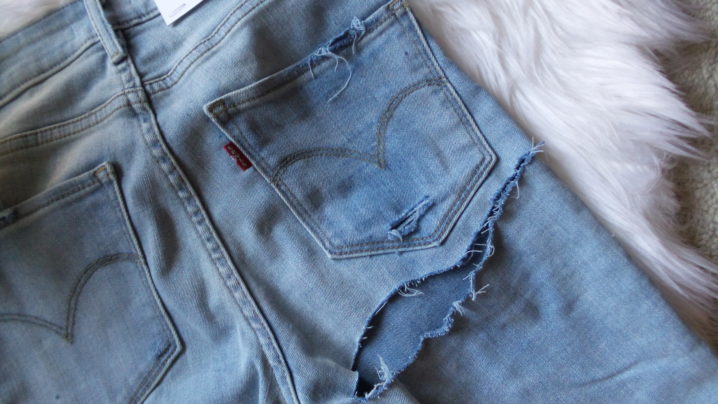 THE FINAL PRODUCT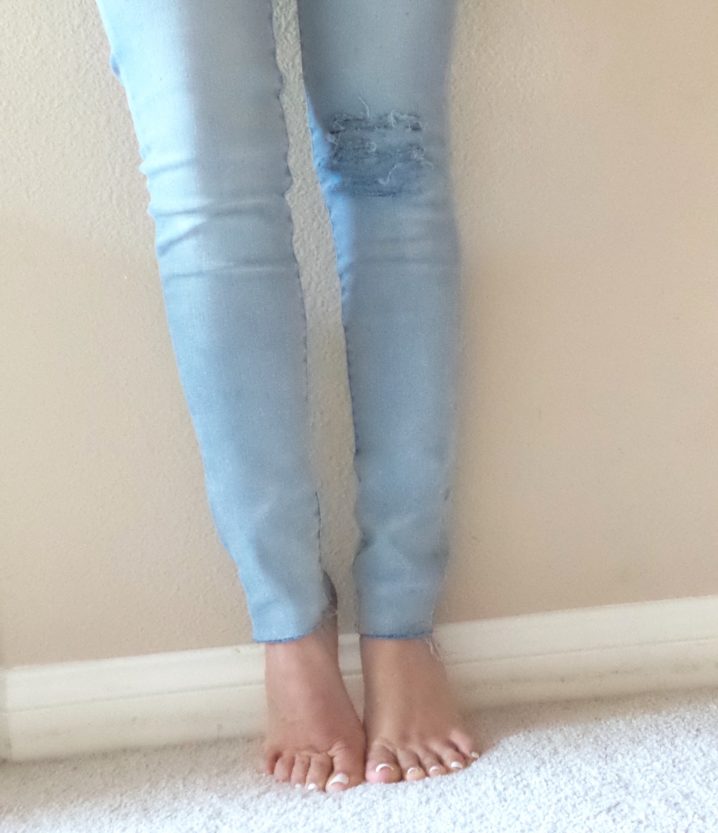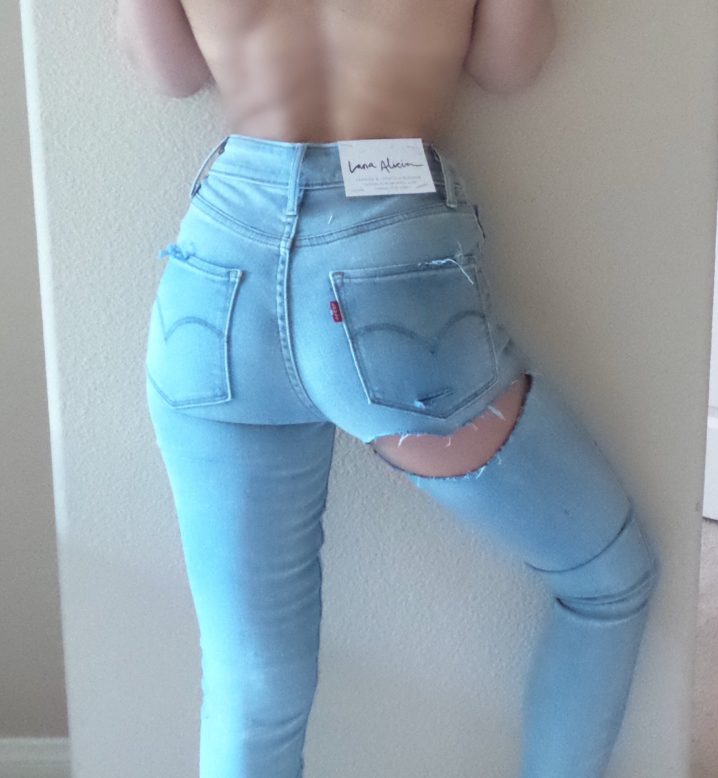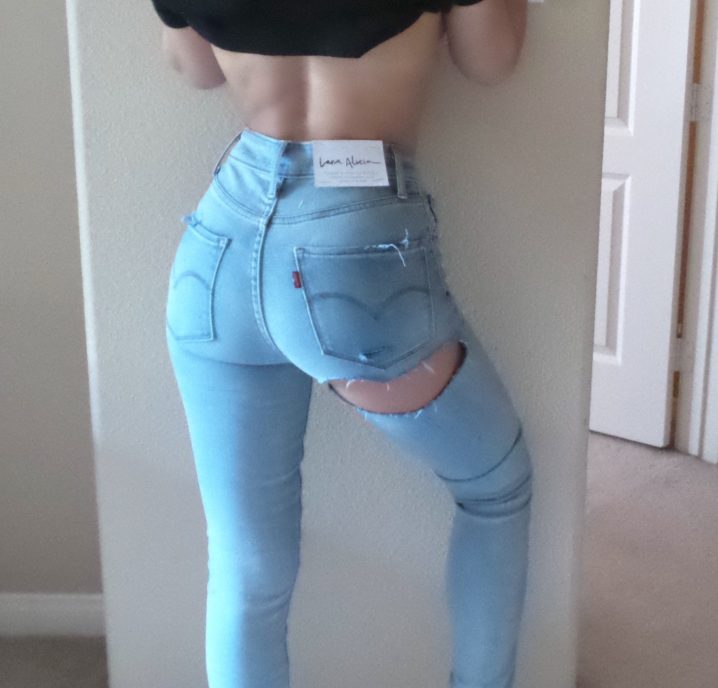 SIDE NOTE
If you want more of the white shredding; make slits with your blade a little bit part, but not completely cutting through. Basically like my first knee cut photo. Then wash and dry them twice. You will get this effect shown below.

I hope you enjoyed this post. I will be distressing more items soon. Comment below with any thoughts or questions. Also if you try this at home take a picture and tag me so I can see your work!!