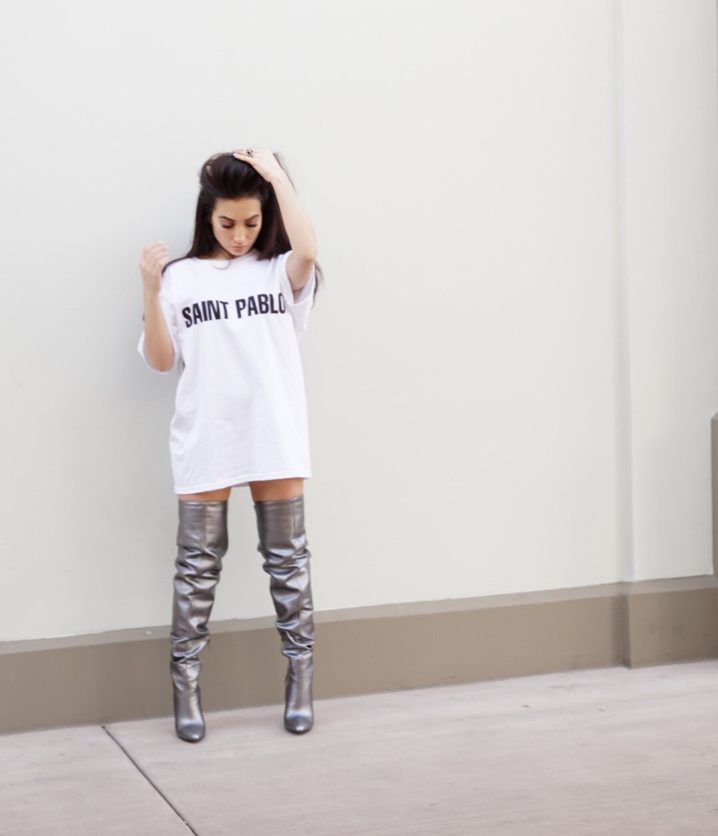 A Note To My Followers
So I feel this post is way over do. You follow me on Instagram and my blog, but do you actually know who Lana Alicia is? Now as always I prefer to keep my private life private. Everyone on earth is entitled to privacy no matter who they are, and what they do for a living. I live a good life. Is it perfect no. I have gone through trials and tribulations, but that makes me who I am today. The point of this post was just to let you know a little more about me, my brand and what I'm trying to accomplish with my blog.
My Early Life
I was born in West Chester, Pennsylvania on August 7, 1984. Yes that means I am 32 years old. And no it does not bother me; age is just a number. It means nothing to me; besides I look like I'm twelve ; or so I'm told lol . I was born into an amazing family with loving parents. I also have 2 younger siblings. My sister Desiree and my brother Joey. I had a happy childhood, and you could say I had more then your average kid. Spoiled? Ehhhh yes I was, but only if I was a good kid; respected my parents, and did well in school. I did always work. My parents made me get a job at 16. A good work ethic was always instilled in me. Hard work would bring many rewards. Oh yeah and good credit. My dad could never stress that enough lol.
College Years
I went to Catholic school my whole life. Then for college I went to West Chester University right in my home town. My college years are some of my greatest memories. I had a blast. I graduated college with two degrees; one in art and design, and the other communication studies. I switched my major like 5 times. I was interested in many things and kind of unsure of my path. One thing I was SURE of was the average life just wasn't for me. I always wanted to move to Hollywood. I was always a little fashionista, and dreamed of being famous. Where that fame would come from I didn't really know. Maybe an actress , model or some public figure of sort.
When I graduated from college I went through many jobs; not happy with any of them. I would say at this point of my life I started to get a little depressed. I felt trapped. I wanted out of West Chester. It was not because if anything bad; I just felt like I never truly fit in. I had amazing friends who are still my best friends today. But me I felt…… different. It wasn't until August of 2010 did I know what my next move would be.
The Big Move To Vegas
My mom took my sister and I to Las Vegas for a family vacation. We also brought our friends along. I instantly fell in love with the city. After that trip  I would go back every month to party. I finally decided that it was time to move there. My dad was not happy about it. I mean really what dad would. I wanted to move to Vegas to be a cocktail server. So that is what I did. In October 2011 I made the big move to sin city with my younger sister. It was a BLAST! I landed the job I wanted. The one that everyone said would be impossible to get because I had no experience, and girls from all over the country wanted the same position.
The job was "Model Cocktail Server" at Hakkasan Nightclub. I wanted this job because that was where the money was in this city. It really is a crazy industry, but I wouldn't change it for the world. I was making great money, and was 100% independent. Now was this my career? No. It was a bridge for me. It allowed me to take my money and invest it in what I really wanted. I always wanted to be an actress ;  or famous. I also had an obsession with fashion, interior design and watching YouTube videos. So I kind of took all the things I loved and decided I would start a blog. Im still working at the nightclub while doing the blog. Basically; I work 24/7.
My Blog
My blog launched in April of 2015. It was not easy. I was taking all my photos myself using a tripod. Now my boyfriend is my photographer. The blog is my first and middle name "Lana Alicia" (La-na   A-lee-see-A). The point of my blog is to show the world who I am. What my style is , what makeup and skin care I love etc. It is about making Lana Alicia a brand. My blog is not about promoting other brands. That is not my end goal. My end goal is to make me and my brand a house hold name. This brings me to my collaborations with other companies.
Obviously you see me post photos showcasing peoples clothing brands, and beauty products. This part is what is important to me. My integrity of my blog is my number 1 priority. I will never compromise this. I want my followers to trust me, and my advice. I wear an outfit; or use a foundation because I truly love it. Not because it is sent to me for free; or because I am paid to wear it. I choose the brands I want to collab with. If a brand reaches out to me offering me free items and finacial compensation, and I do not like the items ; I kindly decline their offer. It does not matter how much the compensation is. Authenticity is what matters to me. I pick out items myself, and style them the way I want to. Yes the items may be free; or I may be paid, but ONLY if it its true to my brand. Because at the end of the day I'm promoting Lana Alicia. For example the skin care line I collab with Zo Skin Health. I used that product for 2 years before I collabed with them. Their skin care is amazing, and thats why I choose to work with  them.
I hope you all know how much work goes into my blog. I constantly research products, and brands so I can bring to you the best advice. When I put together an outfit I try my best to find variations of that outfit, and different ways to wear it. If I'm wearing a splurge shoe ; I will also show you a more affordable version. If I wear an outfit that is very "editorial" I tell you a variation of ways  to wear that look. I am very excited for the relaunch of my YouTube channel. I have put in a lot of research so that I can bring you the best information possible.
My YouTube Channel
What will my Youtube Channel be like ? Well it is going to have a wide range of videos such as: Makeup hauls, Fashion hauls, Look books, My favorite items ( they can be anything), My skin care routine, My favorite foundations , My everyday makeup routine , How too's ,and so much more. The channel will relaunch the end of March. I will enter a link here so please subscribe!! https://www.youtube.com/channel/UC7DaPWSLNJ2eJsOcVQjRlFg
The Future Of My Blog
What the future holds for my blog I don't know. My goal is that everyone knows the name Lana Alicia. That I will come out with my own clothing line, and makeup line. That Lana Alicia would be an umbrella with many businesses under it. That is my dream. I still reside in the amazing Vegas, but would love to move to LA in the next few years.