A BBQ For Two
I wanted to have a BBQ tonight so I went to HomeGoods and found fun stuff like drink mixers, oils , cocktail napkins etc.  Whole Foods was my next stop for the entree and side dishes. I decided to make salmon, asparagus,  corn on the the cobb , chicken skewers and salad. These are all things really easy to throw on the grill. When I got home it started to storm; so I had to change my game plan. Everything had to be cooked in the kitchen.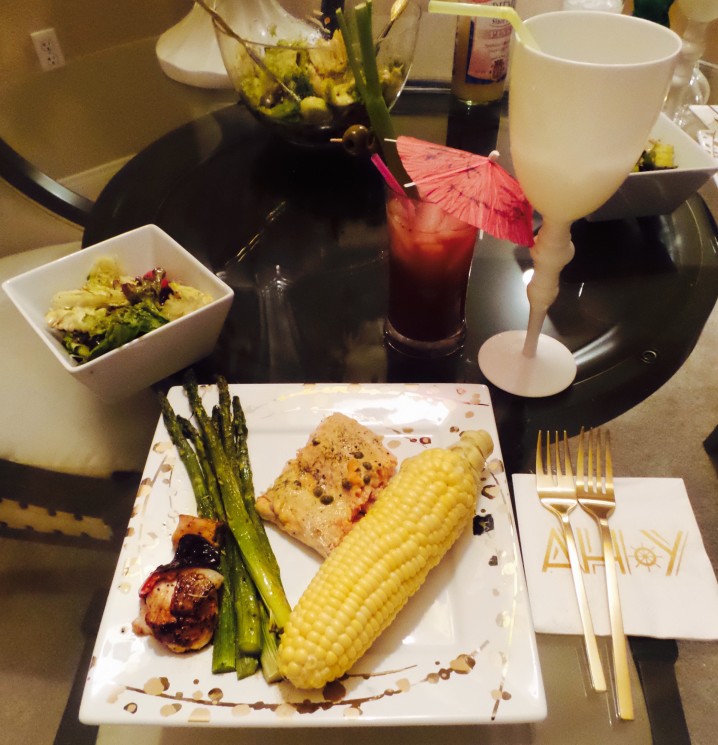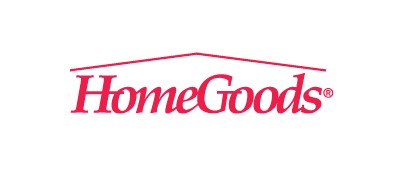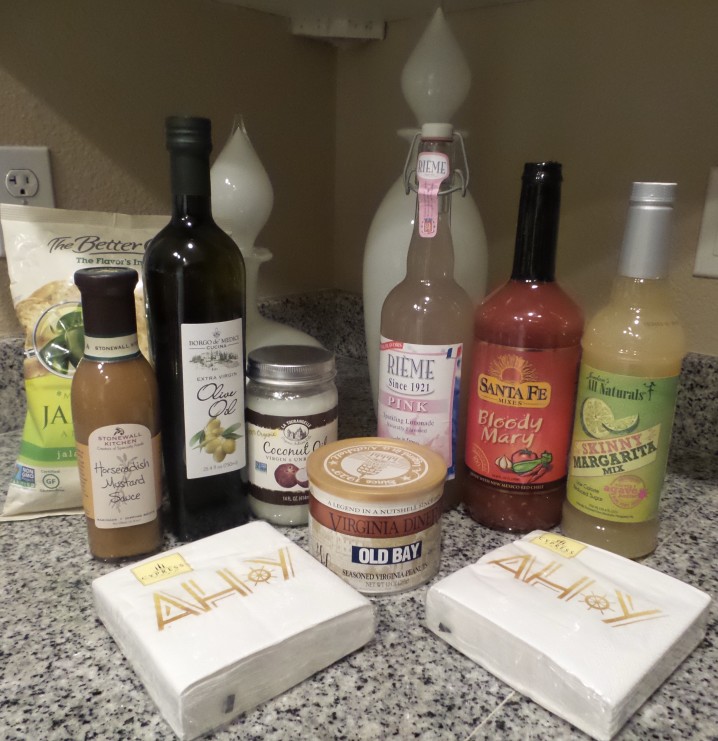 The goodies I found at HomeGoods: Jalpeno Chips, Marinade, Extra Virgin Olive oil, Organic Coconut Oil, Sparkling Pink Lemonade, Bloody Mary Mix, Skinny Margarita Mix, Old Bay Peanuts, and Cocktail Napkins.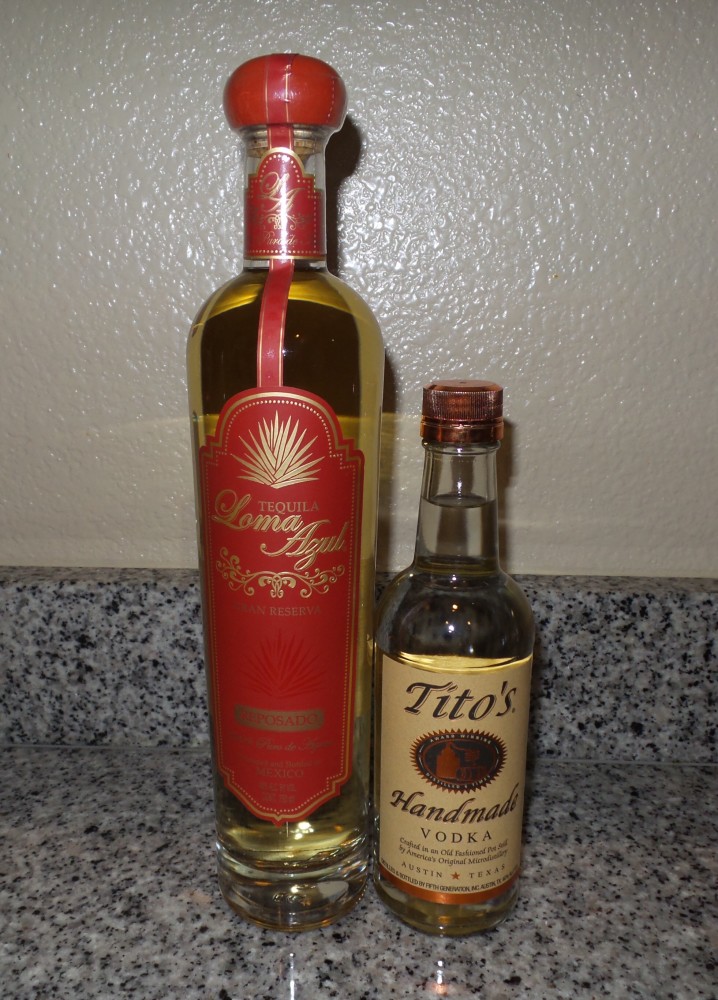 Wine and Spirit Store: Repasado Tequila, and Vodka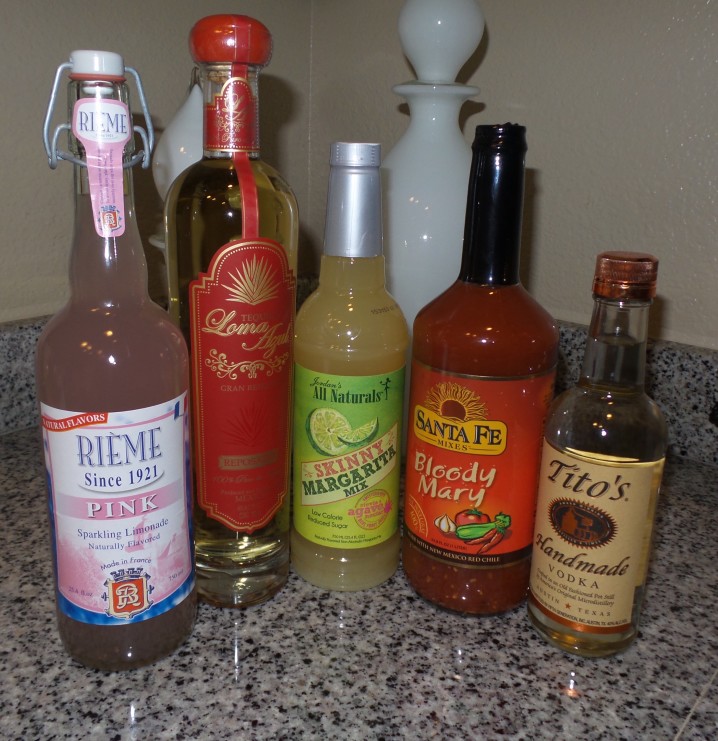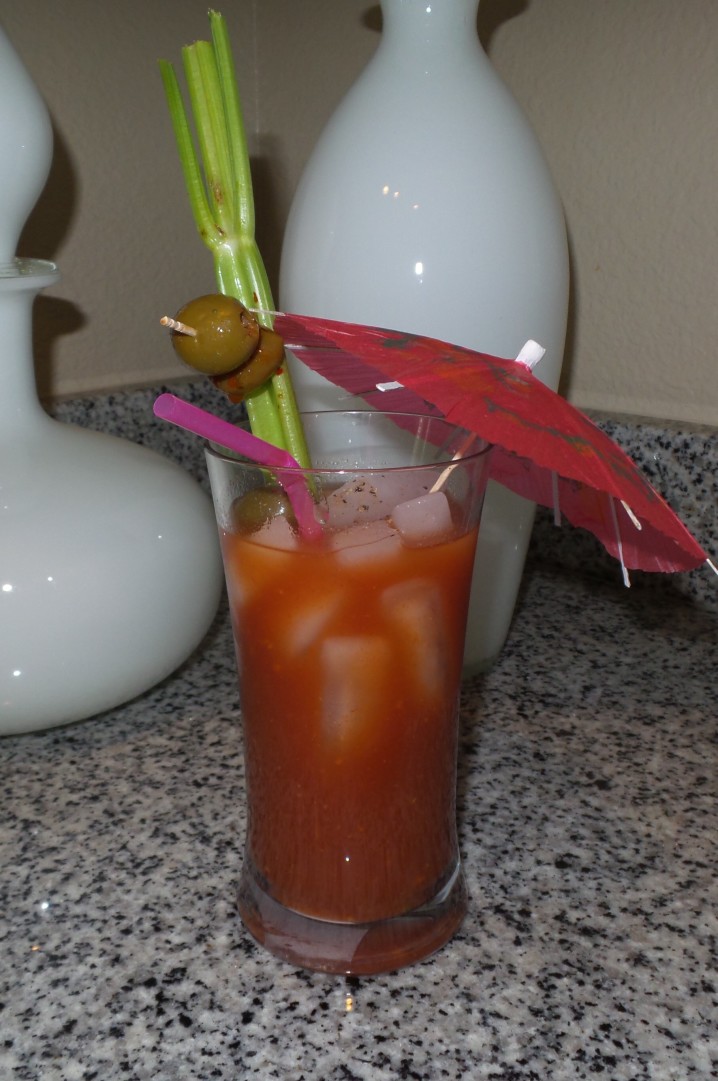 Bloody Mary: Bloody Mary mix and a shot of vodka. I seasoned with salt, pepper and added a celery stalk and olives as a garnish. 
WHOLE FOODS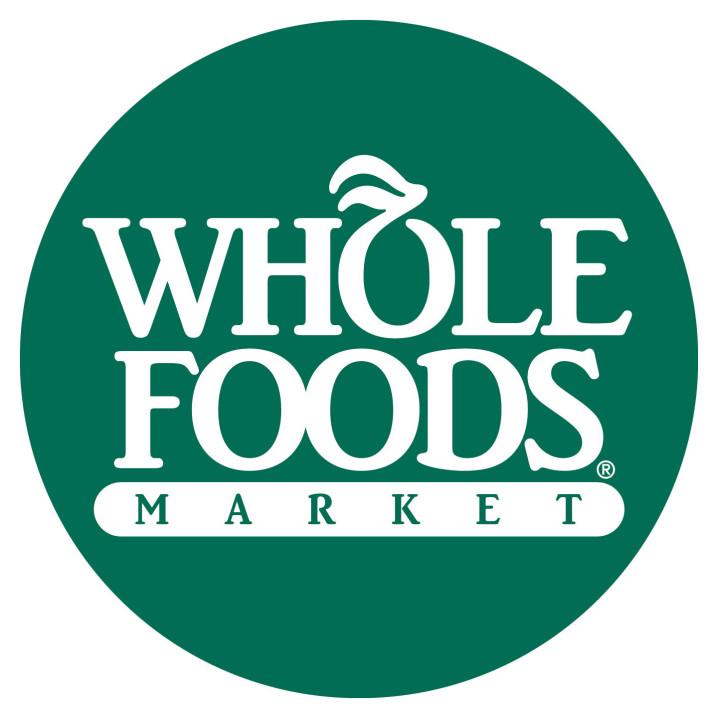 Corn On The Cobb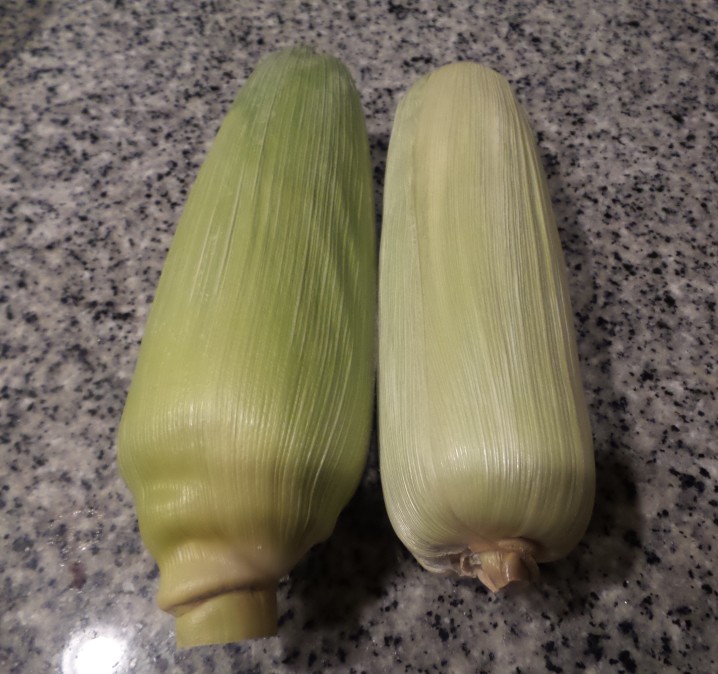 Husk the corn and clean it making sure its free of all the little threads. Boil a pot of water and add salt and sugar. Once the water is at a rumbling boil; drop the husked corn into the water. Let it boil gently for 10 minutes. Don't over cook the corn or it will be tough. Adding sugar to the water helps to sweeten the corn.
Asparagus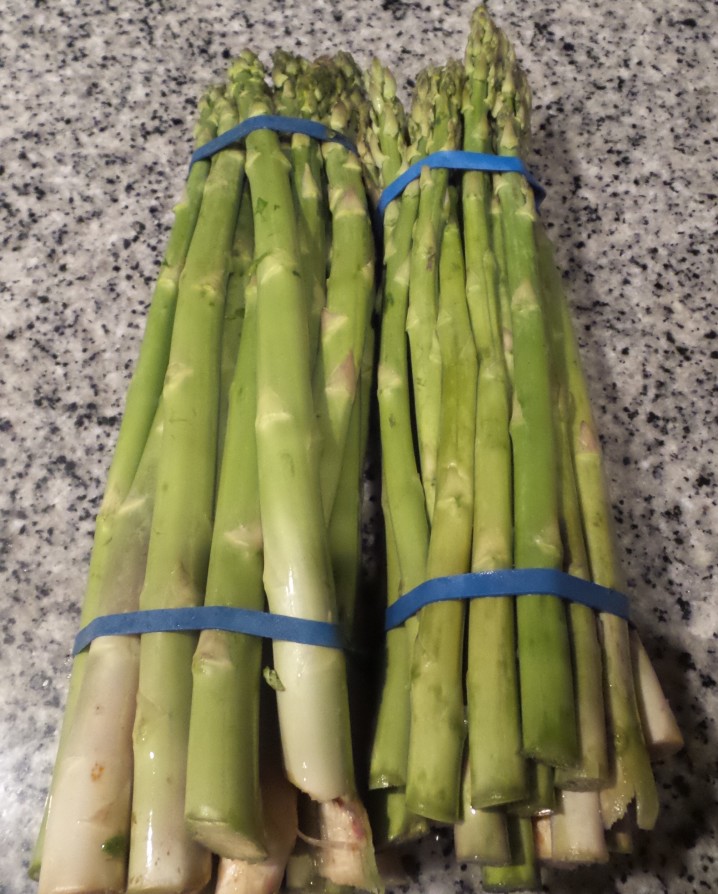 Clean the asparagus and cut the bottom stems off.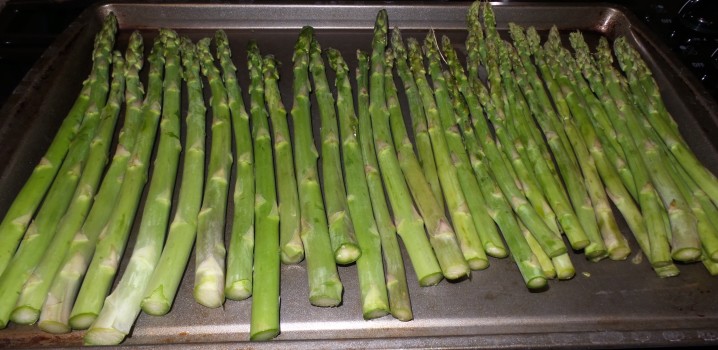 Lay the asparagus flat on a cookie sheet. Pre-heat oven to 400 degrees.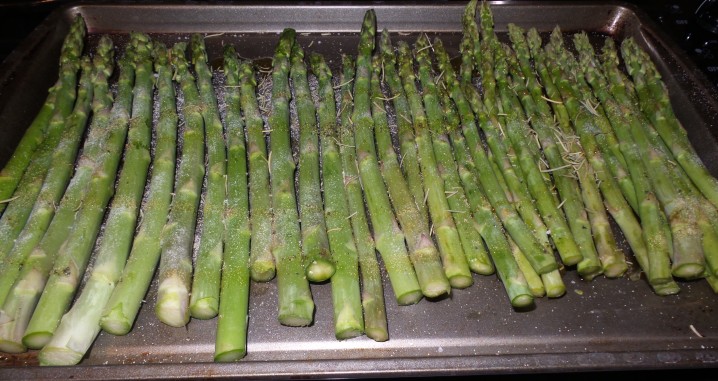 To season the asparagus; douse them with extra virgin olive oil. Add salt , pepper and garlic powder. Sprinkle rosemary on them and place in oven. They should cook for 30-40mins depending on the size of the asparagus. Roasting them makes them very tender and tasty.
Salmon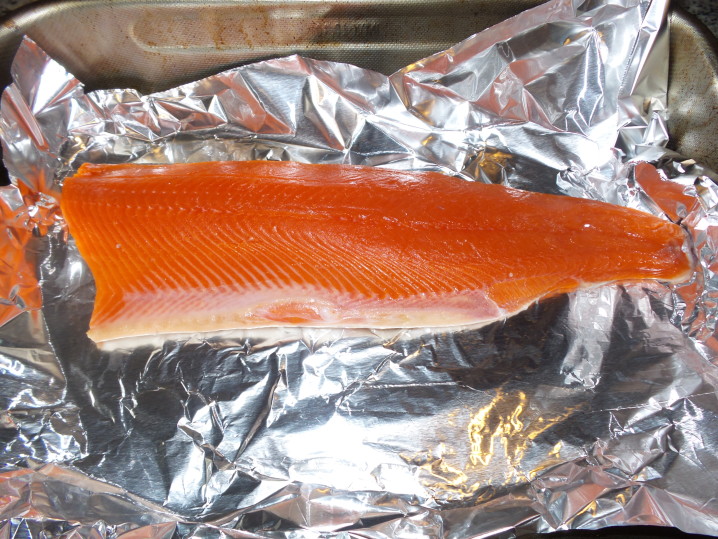 Cover a roasting pan with tin foil and place the salmon in the pan.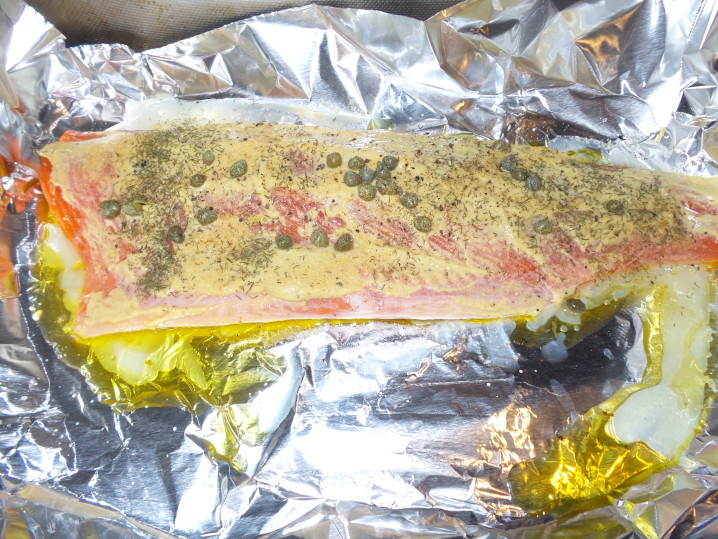 Douse the salmon with extra virgin olive oil. Then spread honey dijon mustard all over the fish. Add capers, dill, garlic powder and lemon juice. Salt and pepper to taste.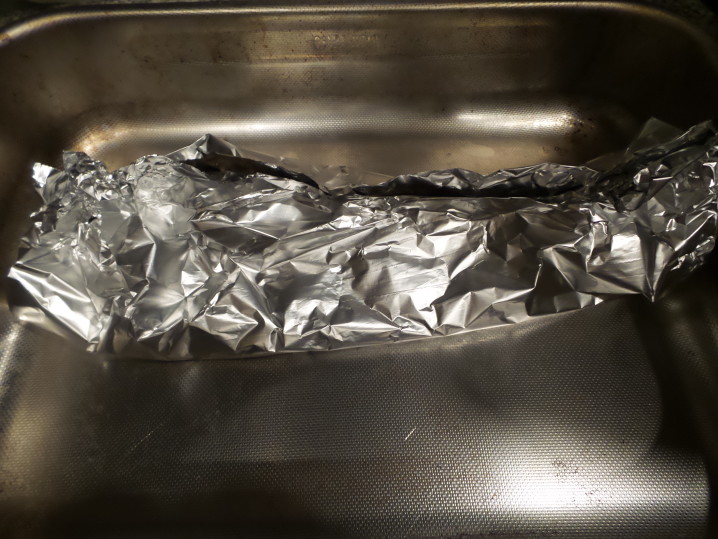 Oven should be at 400 degrees.  Rap the fish in the tin foil to keep the juices inside. Bake for 15-20 minutes depending on the size of the fish. Take it out at 15 and cut with a fork. The salmon should be flakey, but not over cooked. If its still raw bake for a few minutes more.
Salad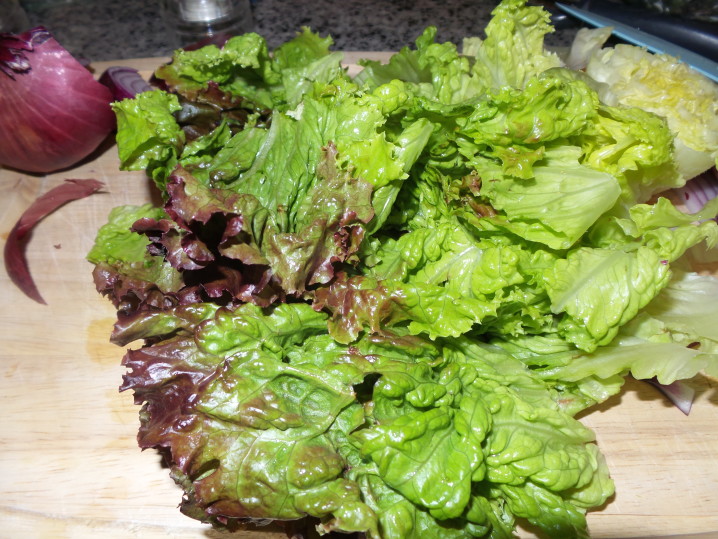 Fresh red leave lettuce chopped, cleaned and spun in a salad spinner to dry.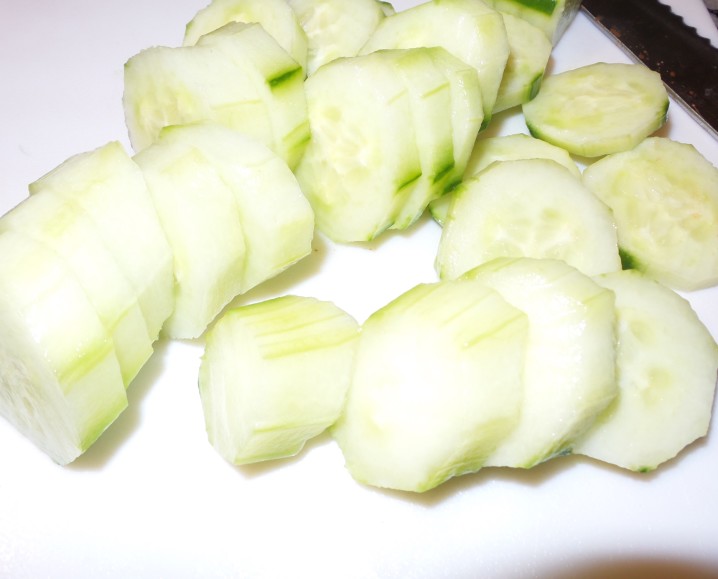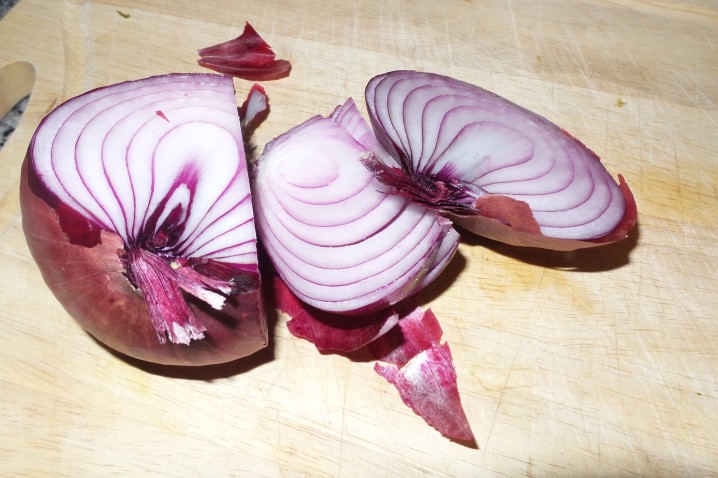 Cut up some cucumber and onion.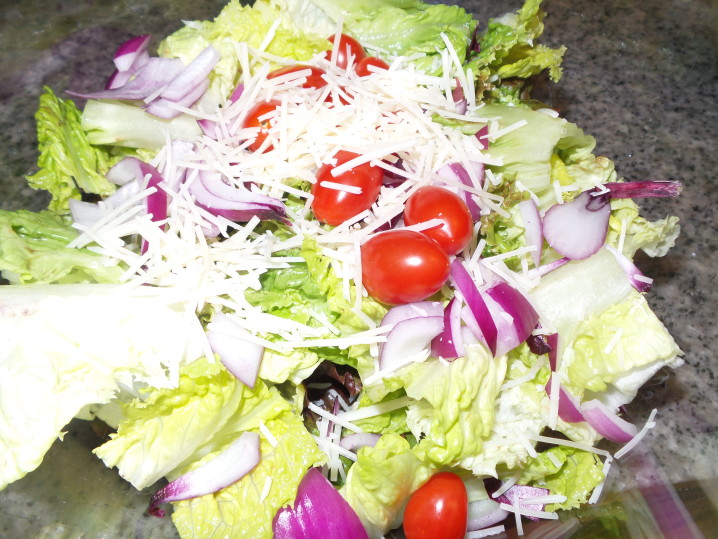 Put lettuce , cherry tomatos , cucumber, onions and shredded asagio cheese in a bowl together.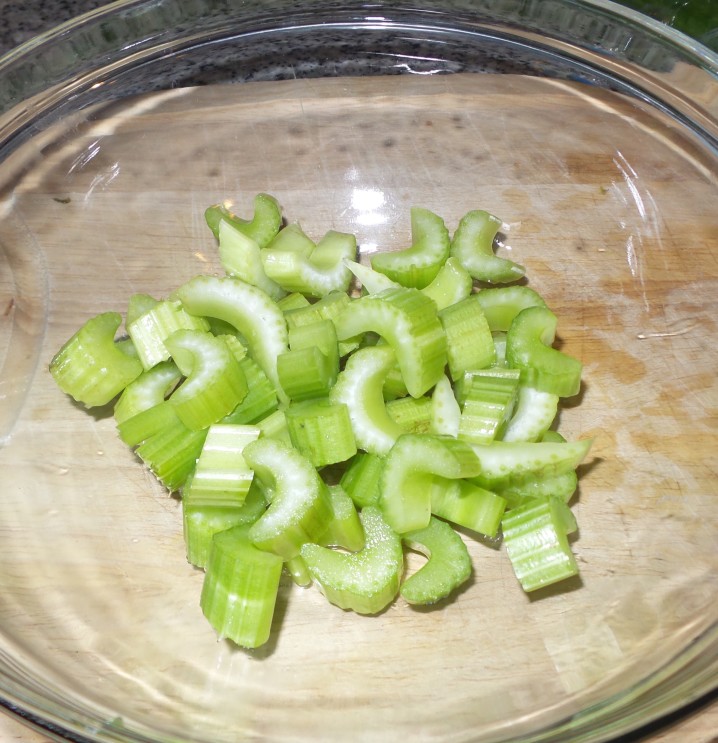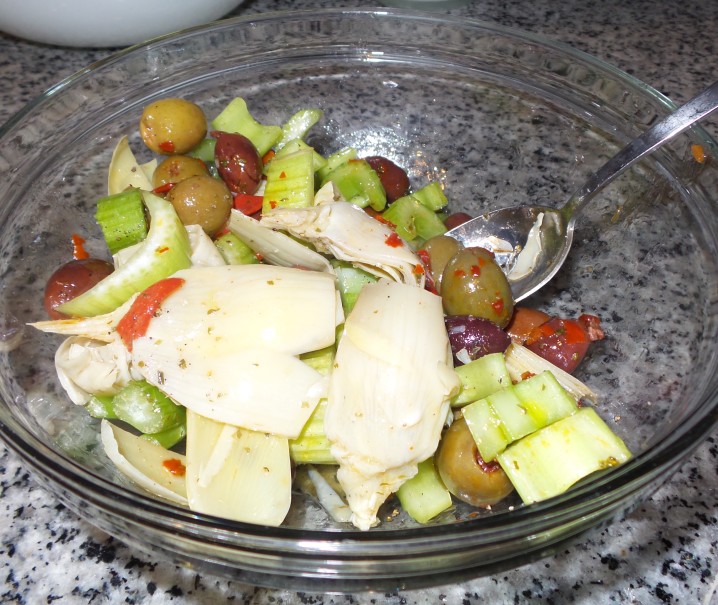 In a separate bowl put chopped celery and add marinated artichoke hearts, and olives. I like using a olive medley with chili peppers. They have both the artichokes and olives at the olive bar in Whole Foods. Season with olive oil, salt, pepper and garlic powder. Let that marinate for 15 minutes. This will be the salad topper.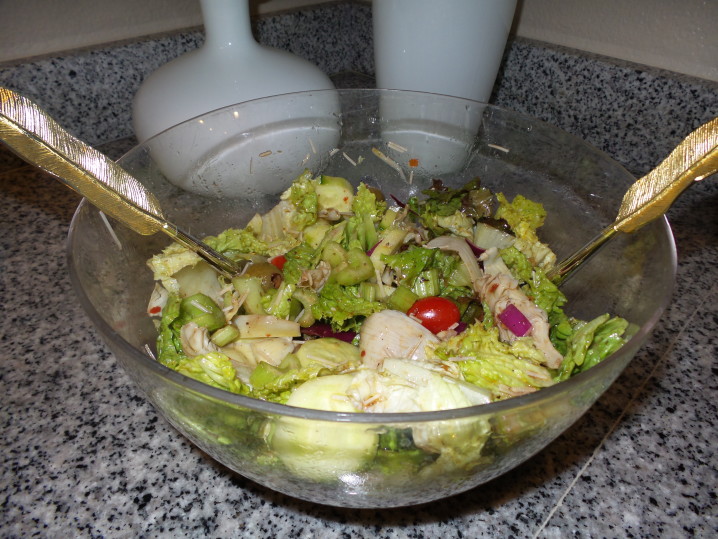 After topper marinates add it to the salad. Sprinkle with salt, pepper and garlic powder. Use extra virgin olive oil and balsamic vinegar for dressing. Toss and serve. ( To make the dressing I have a dressing maker from target that gives you the measurements for oil versus vinegar. )
Bon Appetite !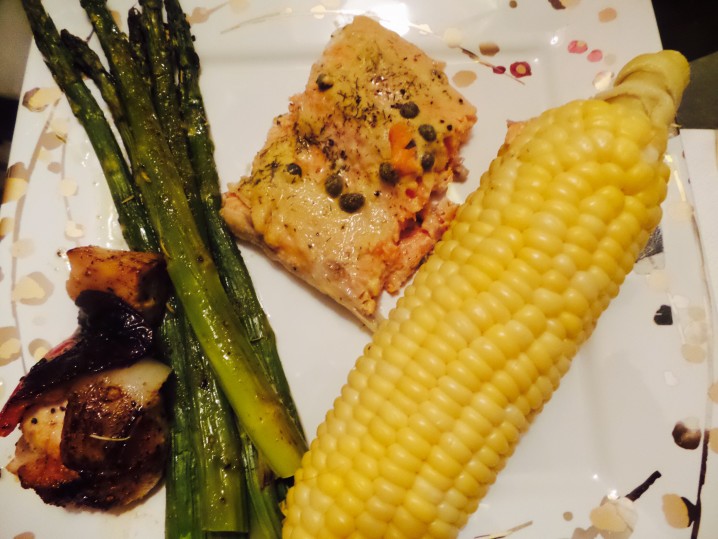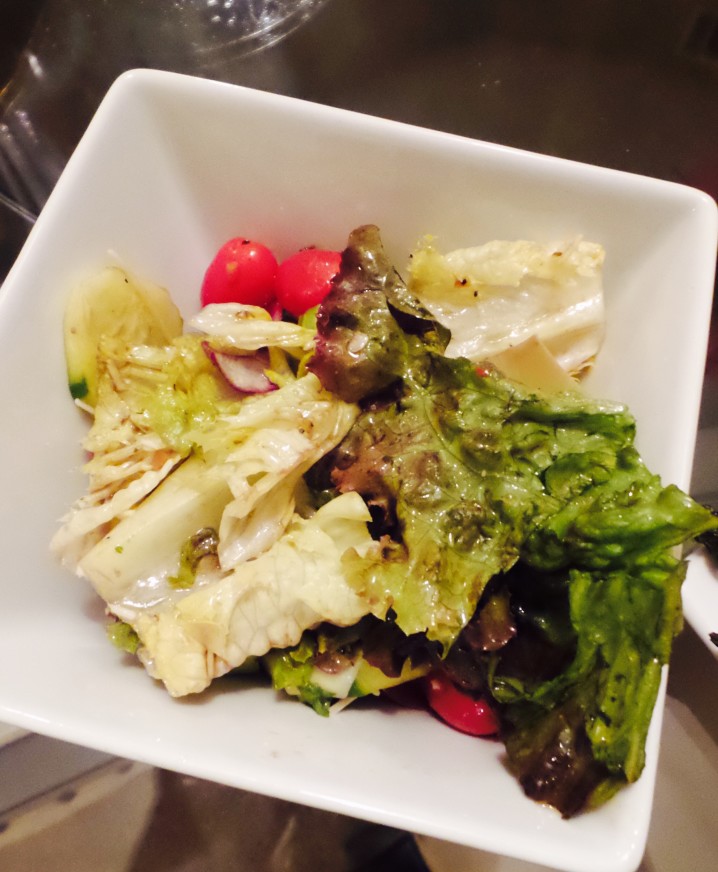 The finished product. I forgot to take pictures of the chicken skewers, but they were just chicken, peppers and onions unseasoned on a skewer. Since I was no longer grilling; I removed the food off the stick and put it in a bowl. I added olive oil, salt, pepper, garlic powder and lemon pepper and fried them up in a pan.